A Hamakua Community Development Plan discussion will be continued on Tuesday, November 13, in Laupahoehoe.
According to planner Christian Kay, there was an involved and productive Hamakua CDP Steering Committee meeting last Tuesday (Nov. 1st) in Honoka'a.  In order to finish the proposed strategy discussion on land use and implementation, the committee will be continuing that meeting on Tuesday at 5 p.m. in the Laupāhoehoe Library Humanities Room.
Here is a flyer that was circulated with the announcement: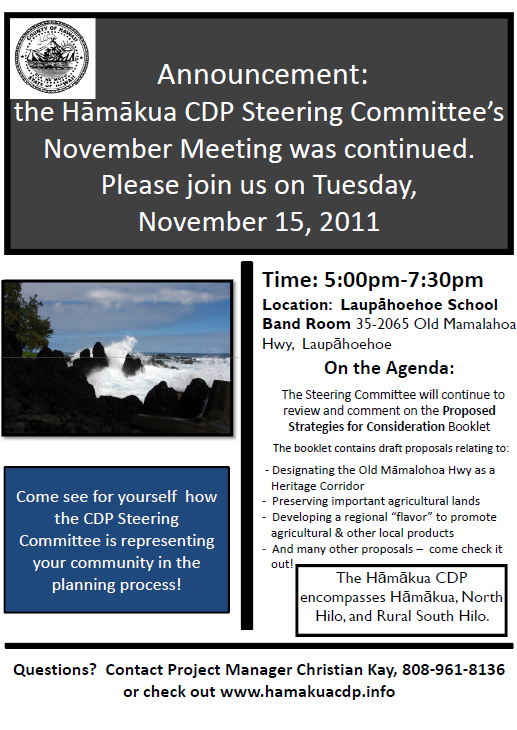 Because we are continuing the meeting, the attached agenda will remain the same except for the change in date and venue.