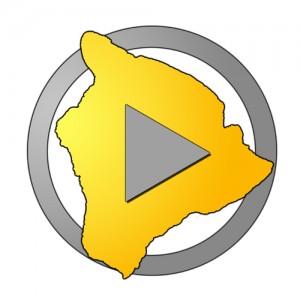 By David Corrigan and Stephanie Salazar
Around the Island Newscast | Hawaii Island | Nov. 28, 2011
HAMAKUA
We start with a few updates on the Hu Honua bioenergy project moving forward in Pepeekeo.
The company says it is currently preparing the site for the 24 mega-watt power plant, which will use locally collected and grown biomass material to produce energy here at the site of the old Pepeekeo power plant, which will be refurbished.
Old equipment from the site has already been decommissioned, including the coal handling equipment from the days when the facility burned coal.
The company received an air permit from the Hawaii Department of Health-Clean Air Branch in September.
Meanwhile, a new site manager has been hired.
Hu Honua has retained Tim Formaz as Owner's Engineer and Site Manager. Formaz is a mechanical engineer who brings more than 30 years of energy experience to the job.
Once the facility begins operation, the company says it will have the ability to power about 14,000 homes.
HILO
After all the turkey and stuffing this Thanksgiving holiday, folks in Hilo packed in along the sidewalks downtown to watch the Lehua Jaycees usher in the next big holiday.
"A Magical North Pole Christmas" was the theme of the 26th Annual Christmas Parade, the island's first holiday parade of the season.
This year's parade had 31 entries, including many adorned in Christmas lights and decorated with imitation snowmen and other festive imagery.
Mayor Billy Kenoi was front and center, with his family by his side.
Numerous high school marching bands followed… as well as Miss Aloha Hula and Miss Kona Coffee, tumbling children … and dogs of all shapes and sizes, representing Rainbow Friends Animal Sanctuary.
Towards the end of the relatively short parade – Hilo's proud Senior League World Champions… and of course, the traditional final entry… Santa Claus.
For the many watching the procession, a highlight certainly had to be the weather… no rain! Instead, this spectacular sunset behind Mauna Loa set the sky on fire, and nearly stole the show.
KAU
On Friday, the Hawaii Department of Human Services announced it will restore contract funding for the Kapiolani Child Protection Center on the Big Island.
After announcing a $5.8 million reduction in Child Welfare Services contracts in October, the Human Services Director Patricia McManaman said in a media release since the decision appeared to be hitting the Ka'u area so hard, DHS decided to reconsider.
McManaman says since that announcement, Child Welfare Services has found a new stream of federal funding that will enable the department to sustain Ka'u area services.
The KCPC program provides counseling and treatment services to parents with substance abuse problems. An estimated 160 children and 100 parents received services last year. KCPC has been operating for more than 15 years and employs five people, including three part-time counselors.
CWS programs include family strengthening and support, child protection, foster care, adoption, independent living and licensing of resource family homes, group homes and child-placing organizations.
MAUNA KEA
An astronomer known to scientists who work on the summit of Mauna Kea recently received a big honor in his home country of Japan.
On November 15, 2011, Dr. Masanori Iye was decorated with the Medal with Purple Ribbon.
According to a National Astronomical Observatory of Japan press release, the honor was given to him not only for his excellence in leading cutting-edge research in astronomy but also for his numerous contributions to the academic world during his lengthy career.
Dr. Iye is currently the Director of the Thirty Meter Telescope Project Office of the National Astronomical Observatory of Japan, and a Professor at the Subaru Telescope.
Dr. Iye uses the Subaru Telescope to conduct his research on the distant, ancient universe. He is the leader of the adaptive optics research and development team, which is using Subaru to study the "dark ages" of the universe.
Dr. Iye expressed his joy and appreciation for receiving the Medal with Purple Ribbon at the ceremony.
The Medals of Honor, issued by the Japanese Government, come in six different types. They are all the same but differ in ribbon color and purpose.
The purple ribbon, first awarded in 1955, goes to individuals who have contributed to academic and artistic developments, improvements and accomplishments.
NORTH KOHALA
Hawaii Preparatory Academy and Kealakehe won big in this weekend's 40th annual Ka Makani Soccer Classic.
This video, taken by Hawaii247's Baron Sekiya, shows the HPA girls taking out Radford early in the tournament. Hawaii Prep went on to defeat Mid-Pacific on Sunday, earning the classic championship.
The Kealakehe Waveriders beat out Iolani for the boys' championship, by a narrow 1-0 in penalty kicks.
PUNA
A suspect in a violent crime that occurred in Puna a year ago was recently featured in the Crime Stoppers television program "Hawaiʻi Island's Most Wanted"
Police say the most recent edition of the show highlights a 46-year-old man – Rexford Milo – who is wanted for threatening a 64-year-old Leilani Estates man with a shotgun, knocking him to the ground, tying him up, stealing cash, identification and credit cards and then driving off in the victim's pickup truck.
Milo is described as Caucasian, 5-foot-10, 145 pounds with brown hair and hazel eyes. He may be in the Hawaiian Ocean View Estates area. Police ask that you – please – do not approach Milo, as he may be armed and dangerous.
Police also ask that anyone with information about Milo's whereabouts call the Police Department's non-emergency line at 935-3311 or Crime Stoppers at 961-8300 in Hilo or 329-8181 in Kona. All Crime Stoppers information is kept confidential. Crime Stoppers does not tape record phone calls or subscribe to caller ID.
SOUTH KONA
Police say a 47-year-old man was killed on Tuesday, November 22nd, from injuries he sustained in a one-vehicle crash on Hawaiʻi Belt Road at the 93-mile marker in South Kona.
Responding to a 10:50 p.m. call, Kona patrol officers determined that the driver, later identified as James Keka of Hawaiian Ocean View Estates, was operating a 1995 Mazda two-door sedan and traveling south on Route 11 when he lost control and ran off the right side of the road and overturned about a 30 feet below the highway.
The driver, who was not wearing a seat belt, was ejected from the vehicle.
Police say is unknown at this time if alcohol or drugs were involved but speed may have been a factor in this crash.
The driver was taken to Kona Community Hospital, where he was pronounced dead at 2:26 a.m.
Traffic Enforcement Unit officers have initiated a coroner's inquest case and have ordered an autopsy to determine the exact cause of death.
This is the 20th traffic fatality on the Big Island this year compared with 24 at this time last year.
VOLCANO
As residents across the Big Island know, Sunday was a very windy day on all sides of Hawaii.
Winds from the Northeast were forecasted… a steady 15-25 mph battered parts of the island, with gusts up to 35 mph.
Tim Bryan grabbed this video images of the wind blowing through the volcano area. Here on Mauna Loa Road, and later, Mauna Loa Estates…
This is what Volcano Golf Coarse & Country Club looked like… as did this weather station located along the Hilina Pali Rd, in Hawaii Volcanoes National Park.
The National Weather Service in Honolulu also issued a Red Flag Fire Warning for leeward sections of all Hawaiian islands due to low humidity and gusty winds.
FEATURE: In today's feature news story… its been just about one year since the incoming Governor Neil Abercrombie promised improvements at Honokohau Harbor… but so far, boaters are not impressed… Sherry Bracken explains…