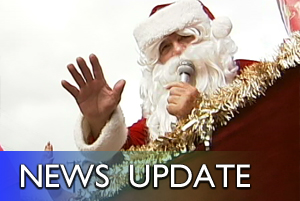 By David Corrigan and Stephanie Salazar
[File video by David Corrigan]
PAHALA, Hawaii: In Pahala, the annual Christmas Parade is being organized, according to the Ka'u Calendar… with churches, community groups and other groups building their floats.
This video is from last year's event.
Organizer Eddie Andrade has sponsored the parade for more than 40 years.
Participants meet this Sunday at 11:30 a.m. at Pahala Armory for the parade that begins at 1 p.m. and winds through Pahala, with refreshments at the Catholic Church following the procession.