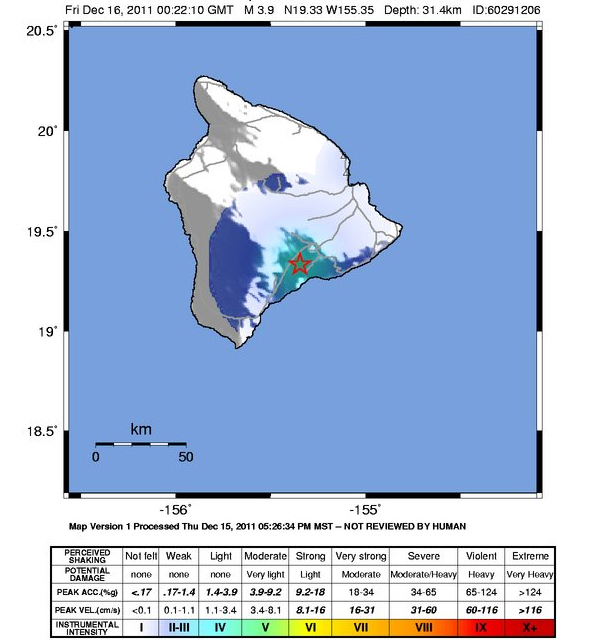 Above Map provided by USGS
A 3.9 earthquake shook the Big Island of Hawaii on Thursday afternoon.
The U.S. Geological Survey says the quake happened 11 miles southwest of Volcano, or 12 miles northeast of Pahala in Ka'u.
The USGS says the depth was at 19 1/2 miles.
The temblor was felt in Hilo, and even up the Hamakua coast on the opposite end of the island.