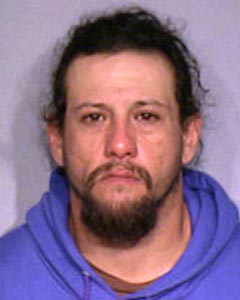 From the Hawaii County Police Department:
WAIMEA, Hawaii: A Waimea man has been charged with manslaughter in connection with the death of a young relative who had been left in his care.
On Friday night (January 13) Fire/Rescue personnel responded to a report of a 3-year-old girl who was found at home unconscious with labored breathing. They took her to North Hawaiʻi Community Hospital, where doctors also discovered suspicious bruising on her body and notified police.
Police arrested Ezekiel Wakinekona of Kamuela on suspicion of abuse of a family/household member. A 2-year-old girl and a 6-year-old girl who also lived in his home were taken into protective custody. Wakinekona was taken to the Kona police cellblock while detectives from the Juvenile Aid Section continued the investigation.
Later Friday night, the injured child was flown to Kapiʻolani Hospital for Women and Children on Oahu. She was pronounced dead Sunday at 5:14 p.m. The girl has been identified as Marley Makanani of Kamuela.
At 8:20 p.m. Sunday, police charged Wakinekona with manslaughter for the death of the child and with two counts of abuse of a family/household member for injuries found on the children taken into protective custody. His bail was set at $60,000. He was held in the cellblock pending his initial court hearing on Tuesday (January 17).