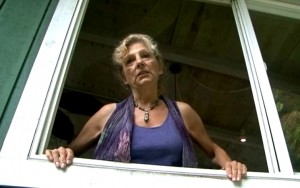 Civil Defense says a number of agencies have no explanation for "quake" before 9 a.m.
Video by Daryl Lee 
PUNA, Hawaii: A noisy, unexplained shaking in the Puna area of Hawaii Island remains a mystery at this time, but it certainly has the area talking.
A number of people in a triangular area between Seaview Estates, Leilani Estates, and Black Sand Beach Subdivision  report hearing a thunder-like sound, or an explosion, and feeling the ground shake around 9 a.m. on Wednesday.
Folks leaving comments on the popular Punaweb forum are saying it happened around 8:42 a.m.
John Drummond, the acting administrator of the Hawaii County Civil Defense, says that the incident cannot be explained at this point in time. Drummond says that he spoke to operators of Puna Geothermal Venture, the USGS Hawaiian Volcano Observatory, and personnel on the ground… no one has an explanation.
One theory being considered is some sort of sonic boom, although who or what could have produced such an effect is presently unknown.
News videographer Daryl Lee, who says he felt the shaking in Hawaiian Paradise Park, immediately hit the road in search of the source of the rumble. What he found were many folks around Puna makai who felt the same thing… but no answers.
Drummond says luckily, there are no reports of damage as of 2 p.m.