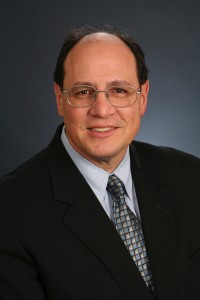 Media release from the University of Hawaii-Hilo
HILO, Hawaii: University of Hawai`i at Hilo Chancellor Donald Straney has announced the appointment of Dr. Matthew Platz to the position of Vice Chancellor of Academic Affairs.
"Dr. Platz brings important strengths to this critical position, including extensive academic and administrative experience, and recognition in research and grant acquisition," said Straney. "We welcome his leadership in this new capacity."
Platz, who was selected following a recent nationwide search, is currently a Distinguished University Professor of Chemistry at Ohio State University, where he has spent 33 years as a faculty member, department chair, interim dean and vice provost. He also serves as Director of the Division of Chemistry at the National Science Foundation, maintains a federally-funded research laboratory, and continues to publish and patent his work.
Dr. Daniel Brown, interim vice chancellor for research, who chaired the search committee, said his colleagues were particularly impressed by the broad background Platz has had in academic affairs.
"He is a prolific scholar, a teacher of excellence, and an experienced administrator," Brown said. "We were also impressed by Dr. Platz's commitment to undergraduate education, and his recognition of the need for a high quality, broad liberal arts education to increase our students' future opportunities."
Platz said he found UH Hilo's mission of encouraging students, particularly first-generation students, to reach their highest level of educational attainment "compelling," noting that higher education had been a game-changer in his life.
"I have had a wonderful life because of my Dad's decision to attend night school and become a first-generation college graduate," Platz said. "So I know first-hand how the power of education can alter the destiny of a family."
In his current position with the National Science Foundation, he has focused on funding the basic science that must be discovered to create sustainable food, water and energy to meet the needs of the world's expanding population.
Platz, who owns a home in Kona, sees the Big Island and UH Hilo as major role players in meeting those challenges.
"The island of Hawai`i is the perfect place for the next Steve Jobs to show us how to live both well and sustainably," Platz explained. "And I believe UH Hilo can be an exemplar of 21st century higher education, which is a future I look forward to being a part of."
Platz will assume his new duties in January 2013 but will make several extended campus visits beforehand in order to familiarize himself with the University, meet with faculty and staff, and take part in budget planning.