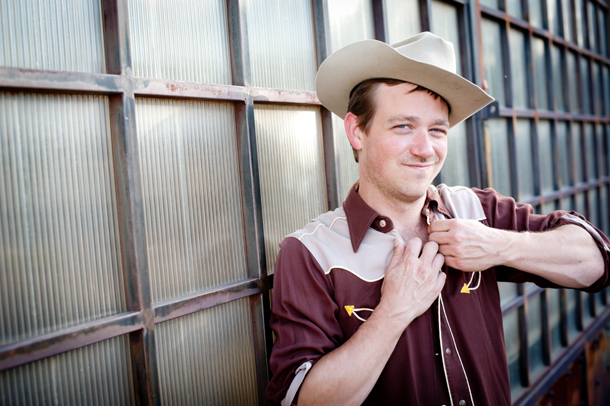 Featuring Hawaiian Music Legends Brittni Paiva and Keoki Kahumoku with Special Guest Aloha Bluegrass
Media release by the Volcano Art Center:
Hawaii Volcanoes National Park, HI: Volcano Art Center's Spring Concert Series kicks off this Saint Patrick's Day with an "Evening of Green" for the whole family to enjoy. Surrounded by the lush forest and historic setting of the National Park, Kilauea Military Camp's Kilauea Theater will come alive March 17th with a night of unforgettable performances from Brittni Paiva, Keoki Kahumoku and Aloha Bluegrass.
Guests are invited to "wear green and share green" according to Volcano Art Center CEO Tanya Aynessazian. "Sharing the arts, including the musical arts, is our mission. We believe in keeping art accessible and affordable for all, but in truth it's the generous donations from our community that bring these great events to Volcano."
"We must have the luck of the Irish with such a distinguished lineup of musical talent," stated Concerts Coordinator David Wallerstein. "Aloha Bluegrass will be opening the show with a bang, and the featured Hawaiian musicians are both local favorites. This will be one fun night!"
Wallerstein stated that he expects this concert to sell out quickly, adding "we hope this wonderful evening will ignite a passion for music in all who attend… and maybe inspire a few donations too if we're lucky."
Brittni Paiva, Hilo's own "Ukulele Darling" is a Na Hoku Hanohano award-winning multi-instrumentalist who has been making beautiful music since the age of four. Now at 23 her preferred instrument is the ukulele, but Paiva also expertly plays piano, guitar, bass and drums. She recently released her first DVD, Living Ukulele and soon will be releasing her fifth album produced by renowned jazz saxophonist Tom Scott.
Fifth generation slack-key guitarist and multi Grammy Award winning recording artist Keoki Kahumoku is a Big Island native with deep roots in both Hawaii's music and cultural heritage. He began performing with his father George Kahumoku, Jr. and his uncle, Moses Kahumoku as a hobby, but discovered a passion for sharing music through performing, teaching and mentoring. Much like his father, Kahumoku's performance is as much about his relaxed, engaging 'talk story' style as it is about his extensive Hawaiian repertoire.
San Francisco's Aloha Bluegrass is well known for captivating crowds with their driving rhythms, soaring fiddling, hot picking and sweet, tight harmonies. Their roots are deep in the traditions of Old Time, Bluegrass, and Country Blues while they seamlessly blend the best from Hawaiian, Irish, Cajun, Western Swing and more. Their enthusiastic, expressive style is sure to set a lively atmosphere for the rest of the night.
The concert will begin at 7:00 p.m. with $20.00 tickets available for advance purchase at Volcano Art Center's Niaulani Campus, at VAC Art Gallery or online at www.volcanoartcenter.org. For more information, contact David at (808) 967-8222 or concerts@volcanoartcenter.com.
Volcano Art Center is a 501(c)3 nonprofit organization created in 1974 whose mission is to promote, develop and perpetuate the artistic, cultural and environmental heritage of Hawaii through the arts and education.