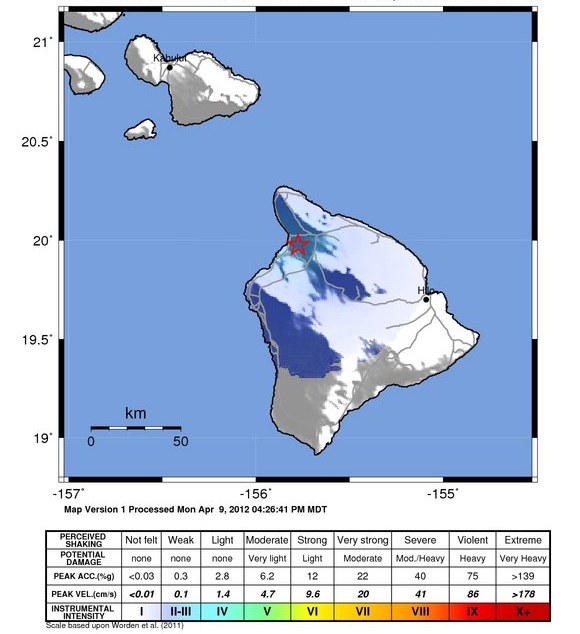 WAIKOLOA, Hawaii: The United States Geological Survey says a magnitude 3.5 earthquake rattled the Kohala Coast on Hawaii's Big Island around 12:24 in the afternoon on Monday.
The initial measurement placed the quake about 3 miles north northeast of Waikoloa Village on the west side of the island. Thats about 7 miles east northeast from Puako, and 8 miles west southwest of Waimea.
The minor earthquake happened at a depth of 16 miles.
Area residents reported feeling the temblor over social media sites like Twitter. "Good little shake in Waikoloa!" tweeted Catherine Tarleton on her @CTarleton account, one of many checking in immediately following the quake.