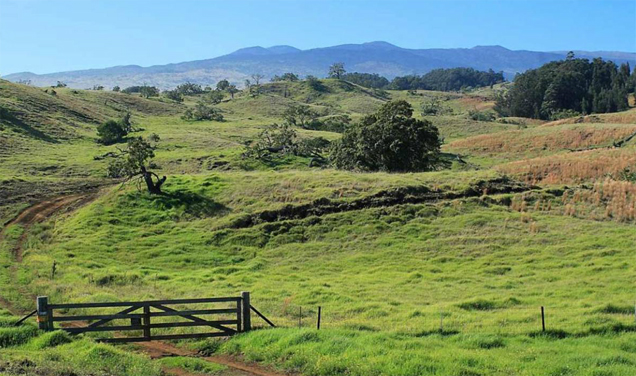 PAAUILO, Hawaii: For $16,800,000 you can be the owner of one of Hawaii's oldest ranches.
Kukaiau Ranch was established in 1885, sellers say,  and today it "offers a perfect mix of green pasture, old growth Ohia and some Koa forest and also includes the ranch headquarters and 14 homes of Umikoa Village".
The current owners are the well known DeLuz family, and the principal broker is Charles Anderson.
From the Kikaiau Ranch website:
This is a working ranch! Nearly 9,400 acres of unmatched pastoral beauty, including 22 parcels and the 14 homes and ranch headquarters at Umikoa Village… Majestic, old growth Ohia forest, scattered groves of Koa and eucalyptus are mixed in with some of the best pasture land on the island. Paved, private access, utilities, County water and close to 9 million gallons of catchment tanks and reservoir water storage… Located on the slopes of Mauna Kea in the Pa'auilo weather pocket the ranch stretches from 3,000 ft ASL to 8,600 ft ASL. Cooler, up slope temperature, and not too much rain make this ranch the perfect choice. Make you appointment today for a guided tour. You will fall in love.
According to an exhibit on the website, the existing herd of cattle comes with the sale, estimated in 2010 to be between 1,100 and 1,200 heads (including calves).