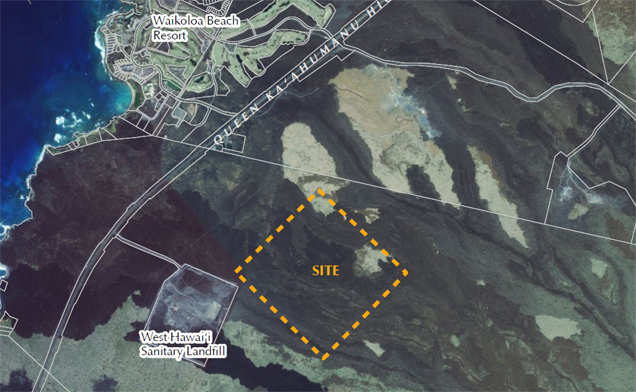 PUUANAHULU, Hawaii: The Department of Land and Natural Resources has announced that it will hold a public scoping meeting for a proposed public shooting range at Pu'u Anahulu on the Big Island.
[FMP width="280″ height="153″]https://www.bigislandvideonews.com/media/2011/11november/1114nra.mp4[/FMP]
The idea has been discussed for a while now, and the planning process is apparently moving along. In November 2011, we aired a story about a Friends of the NRA fundraiser, held in support of the shooting range proposal (right). The video was distributed by the event organizers.
As far as the June 6th scoping meeting goes, DLNR issued this media release:
"DLNR supports the need for a safe and regulated public shooting range for hunter education and practice. We are initiating a master plan process and associated environmental assessment for a public shooting range in the ahupua'a of Pu'u Anahulu," said William J. Aila, Jr., DLNR Chairperson. "This scoping meeting is to help us gain input about issues that are important to the public, in advance of future range design and the environmental assessment process."

Funding for a master plan and environmental assessment has been secured through the Federal Aid in Wildlife Restoration Act (Pittman-Robertson Act).

The project site is comprised of one square mile (approximately 640 acres) within TMK (3) 7-1-003:001 located within the Pu'u Anahulu Game Management area and mauka of Queen Ka'ahumanu Highway. The site is located immediately adjacent to the West Hawai'i sanitary landfill. (Regional location and aerial photograph maps are attached).

Range elements are anticipated to include public rifle, pistol, bow hunting/archery, sporting clays, skeet, trap and airgun ranges that conform to safety requirements and are consistent with and meet the niches for recreational hunting and shooting sports. Supporting facilities are expected to include structures to house management and operations, as well as a hunter education center, restrooms, picnic areas and parking.

For more information about the project or public scoping meeting, contact Catie Cullison at PBR Hawaii & Associates, Inc. at (808) 521-5631 or ccullison@pbrhawaii.com
The informational meeting will take place from 5:30 to 7 p.m. on Wednesday, June 6, at the West Hawai'i Civic Center's Community Meeting Hale at 74-5044 Ane Keohokalole Highway in Kailua-Kona.