KONA, Hawaii:  A 40,000 square foot Kaiser Permanente medical building will break ground in Honokohau in late 2012, officials say. The announcement was made on Thursday, June 7th.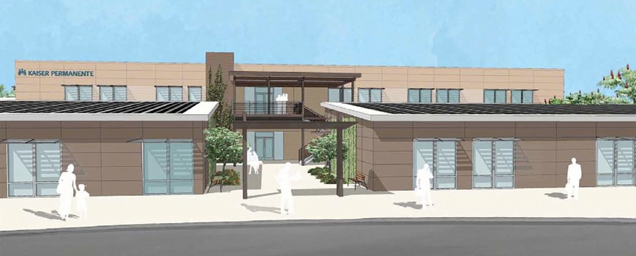 Kaiser Permanente Hawaii announced today plans to construct a 30-exam room medical office building in Honokōhau, North Kona. The project is expected to break ground by late 2012 and be complete by early 2014. This new state-of-the-art facility will replace the existing Kaiser Permanente clinic in Kailua-Kona.
"We have a lot of members in the West Hawaii area," said Vice President and Chief Financial Officer Thomas Risse. "This new facility will improve access for our current patients and provide capacity to serve additional people seeking top-quality health care with Kaiser Permanente."
Kaiser Permanente Hawaii purchased the 9.9 acre Honokōhau site in March 2009. It is located in the West Hawai'i Business Park, mid-way between the town of Kailua-Kona and the airport on Queen Kaahumanu Highway.
The proposed 40,000 square foot clinic is expected to include 20 provider offices and 30 exam rooms to service the more than 22,000 Kaiser Permanente members on the Big Island. Plans also call for a pharmacy, optical sales, general radiology, mammography, clinical lab blood draw stations, procedure rooms, physical therapy space and behavioral health services.
SOURCE: Kaiser Permanente Hawaii