HILO, Hawaii: The beginning of a new concert series comes to the New Banyan Drive Cafe on June 23rd, and will feature Jazz Legend Tom Scott and Hilo's own Brittni Paiva.
As the summer sun begins to heat up Hawaii's Big Island by day, the new Banyan Drive Café invites you to cool off at night in Hilo with summer concerts, dinner, and drinks beginning June 23 at 7 pm. The evening will feature Jazz legend and saxophone player Tom Scott from the LA Express and Hilo's own ukulele darling, Brittni Paiva. The concert will celebrate the release of Brittni's new CD "Tell U What". The new works by Brittni feature Michael McDonald, Tom Scott, Arturo Sandoval, Ray Parker jr, and Chuck Findley. The concert will take place at the Banyan Drive Café and is the first of a new concert series being started for the community of Hilo. Opening Night for concerts will be on June 23 at 7:00. Joining Brittni and Tom on stage will be Volcano Choy and the Volcano Jazz Ensemble. The ticket price of $20.00 will include one drink from the new Bar, pupu's and the concert. Menu Dinner service will begin at 5:00 pm with a new menu. "We are so excited to be able to bring great music of the highest quality and a great dinner experience to the people of the Big Island. We have a great home and great musicians and we promise amazing nights of music for the people in Hilo!" stated concert promoter David Wallerstein.
Brittni and her ukulele are a brilliant match: Both are humble in nature, small in size, and very powerful with proper delivery. Brittni and the `ukulele in general have gained notoriety, no longer confined by stereotypes about the instrument. There's a global resurgence in the instrument's popularity and she is part of the trend. Releasing her 5th CD with the legendary Grammy winner Tom Scott, who personally requested to play with her at a concert last year, thinks Paiva is the real deal, because of her ability to play all kinds of music without losing her identity. "She plays it like a guitar, giving her a wide range of possibilities. She adopts tunes to this instrument, and makes them sound full and rich. She's doing a great job and has a great future…She's got a really unique voice in music," he raved.
Tom Scott is a renowned composer, arranger, producer, musical director and saxophonist. His thirty-one solo recordings have earned three Grammy Awards and fourteen Grammy nominations. Tom's career as a guest artist spans more than four hundred fifty recordings—by such diverse artists as Barbra Streisand, Quincy Jones, Thelonius Monk, the Blues Brothers, Frank Sinatra, Aretha Franklin and Aerosmith. His numerous contributions as a player and arranger include Joni Mitchell's Court And Spark, Steely Dan's Aja; hit singles like Carole King's Jazzman, Paul McCartney's Listen To What The Man Said, Rod Stewart's Do You Think I'm Sexy & Soulbook, Blondie's Rapture, Captain & Tenille's Do That To Me One More Time, Whitney Houston's Saving All My Love For You; and on movie soundtracks such as Taxi Driver, Bladerunner, Heaven Can Wait, Sea Of Love, Who Framed Roger Rabbit?, Toy Story 2 and Monsters, Inc. Tom's other career achievements include composing film scores, among them Conquest of the Planet of the Apes, Uptown Saturday Night, Stir Crazy, Hanky Panky, The Sure Thing, Just One Of The Guys, Soul Man and Shakes the Clown. His television composing and conducting credits include the themes for Family Ties, Starsky & Hutch, Square Pegs and background scores for Baretta, Cannon, Barnaby Jones, Streets Of San Francisco, National Geographic Explorer, and numerous T.V. Specials and Network Movies. He has served as Musical Director for the Academy Awards, the Emmy Awards, the Celebration At Ford's Theater, the People's Choice Awards, Comic Relief, the Carol Burnett Show, the Pat Sajak Show, Joni Mitchell, George Harrison, Olivia Newton-John, and the GRP All-Star Big Band, among others–and has toured five continents as leader of his own group. He is also active as a clinician throughout the U.S. and Canada, performing and teaching Master Classes in Woodwinds, Arranging & Film Composing.
For Information on this concert contact David S. Wallerstein at 808-383-3035 or at Wally1812@live.com. Tickets are available at The Banyan Drive Café at 87 Banyan Drive 808-383-3035 or the night of 2 hours before the performance.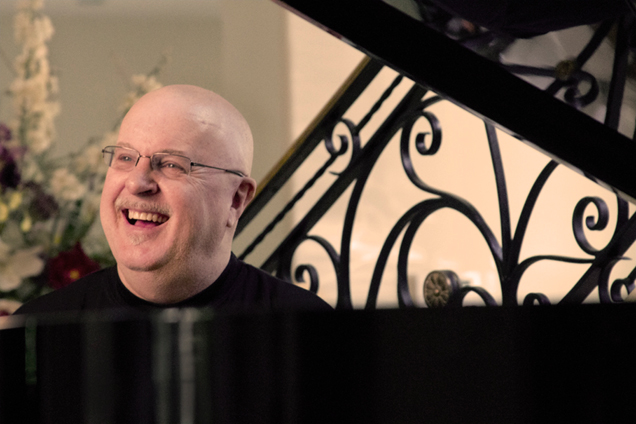 SOURCE: Wallerstein Productions
"We've put Brittni Paiva and her ukulele in a variety of new and different settings — Jazz, R & B, Pop, Funk, Reggae and even Classical. You will be amazed at the beauty and versatility of this instrument in her very capable hands. With the release of this CD, Brittni will have earned a place among the finest instrumental soloists of today". – Tom Scott, jazz musician, in event media release