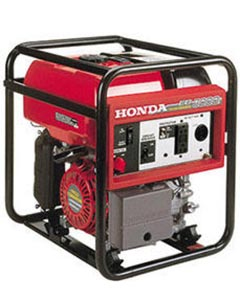 Big Island police are investigating the theft of a generator last week in Hilo.
Sometime between 11:30 p.m. Friday (July 6) and 10 a.m. Saturday (July 7), a red and black Honda 3000 generator was stolen from a pickup truck parked in front of a house on the 500 block of Kekūanāoʻa Street in Hilo. The generator was about five years old.
Police ask that anyone who saw anything suspicious or knows the whereabouts of the stolen generator call Officer Erhard Autrata Jr. at 961-2213.
Tipsters who prefer to remain anonymous may call Crime Stoppers at 961-8300 in Hilo or 329-8181 in Kona and may be eligible for a reward of up to $1,000. Crime Stoppers is a volunteer program run by ordinary citizens who want to keep their community safe. Crime Stoppers doesn't record calls or subscribe to caller ID. All Crime Stoppers information is kept confidential.