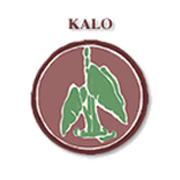 WAIMEA, Hawaii – Leaders in the Native Hawaiian Charter School Alliance are praising the Office of Hawaiian Affairs for the $1.5 million in emergency funding in a media release issued Thursday.
For fourth consecutive year, the OHA Board of Trustees approved the money for the Hawaiian-focused public charter schools for the 2012-2013 school year "to address the budgetary shortfalls the schools have already faced this year".
OHA announced the grant award in April. At the time, it was reported that the grant was expected to help the 17 Hawaiian-focused charter schools that make up the Na Lei Naʻauao Alliance cover various costs associated with teaching and feeding students, as well as transporting them to school.
In Thursday's media release, the Kanu o ka 'Āina Learning 'Ohana expressed gratitude.
"On behalf of Nā Lei Na'auao, our Native Hawaiian Charter School Alliance (NLN), we are truly grateful for OHA's continued support," expressed Taffi Wise, Executive Director of Kanu o ka 'Āina Learning 'Ohana (KALO). "Through incredibly dedicated communities, the EA-Education with Aloha movement continues to grow on all levels and on every island."

Wise further explains that despite insurmountable external challenges, Nā Lei Na'auao has created uniquely successful values-based models of education that are at once ancient and modern. The schools' successes validate NLN's capacity to design and control the process of education dedicated to perpetuating Hawai'i's language, culture and traditions. The process helps the native learning communities honor the past, address the present and serve the future.

"With financial support from OHA," announced Mahina Paishon-Duarte, Po'okumu of Halau Ku Mana Public Charter School, "our school developed Project Kulia: a successful college, career and community engagement readiness program that has achieved a 100% college acceptance rate for two consecutive years. Next year, we hope to take Project Kulia to the next level by leveraging OHA's support towards launching an early college entrance program.

Research confirms that Hawaiians in charter schools perform better on standardized reading and math tests and are significantly less chronically absent than Hawaiians in standard public schools. Nā Lei Na'auao schools have high levels of school engagement and positive achievements due to culturally grounded, strength-based approaches, which are sensitive to student and family needs.

"KALO and our Hawaiian Focused Public Charter Schools are helping to implement OHA's Strategic Plan, specifically OHA's Education Strategic Priority. What KALO and all of our schools are doing across our pae 'aina for our haumana is truly phenomenal. That is reflected in the gains our students are showing in reading and math and in other areas of their lives; attendance, attitude, self-esteem, embedding cultural values." said OHA Trustee Robert Lindsey, Jr. "I will forever be an advocate for both our Hawaiian-Focused charter schools and all charter schools. Education with Aloha is the key to the future – especially in a world where change happens so quickly."

OHA's generous funding will support more than 4,000 students at 17 Hawaiian-focused public charter schools with enrollments that are 91-percent Hawaiian. Schools are located on the islands of Kaua'i, O'ahu, Moloka'i and Hawai'i Island.