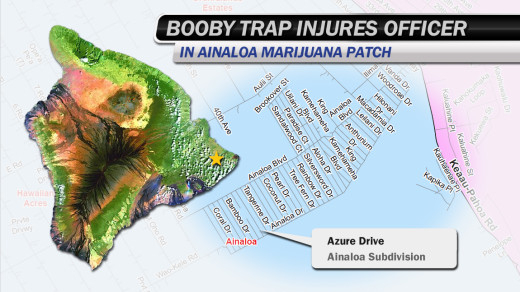 AINALOA, Hawaii – A booby trapped marijuana patch reportedly injured a Federal Task Force officer on Wednesday morning.
Police say the officer was conducting warrant sweeps in the Ainaloa subdivision and was attempting to apprehend a wanted individual in the area of Azure Drive when he ran into a marijuana patch and stepped on a booby trap device made of nails, causing puncture injuries.
Police point out that presence of a booby trap device in a marijuana patch increases the offense to first-degree commercial promotion of marijuana, a class A felony punishable by up to 20 years in prison.