UPDATE – The civil defense message has expired, but we were able to get in touch with a Hawaii Electric Light Company representative and they told us that according to Norman Verbanic, the HELCO Production Department Manager, Puna Geothermal Venture's shutdown was a scheduled maintenance outage that generally occurs twice a year.
HELCO said PGV's current outage had been scheduled for more than a year. HELCO reps said the utility plans for these events and ensures there is sufficient generation available to cover any scheduled outage by any firm power generator, including their own generators.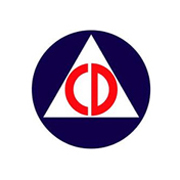 PUNA, Hawaii – Hawaii County Civil Defense has issued an alert to residents of the Puna area on Hawaii Island, saying that the Puna Geothermal Venture plant will be "starting up" Saturday morning.
In the message, civil defense administrator Darryl Oliveira says PGV has been shut down for maintenance since Sunday August 18th.
"Presently the plant is expected to start to return to normal operations beginning at 8:00 AM Saturday August 24th," the message says. "During the initial start up and return to operations the neighboring communities and residents may observe and hear the equipment and systems being started and engaged."
Civil defense says that "although no hazardous conditions are expected to occur, precautions will be taken to closely monitor the operations and to inform the community of any changes or conditions that could pose a concern for health and safety."