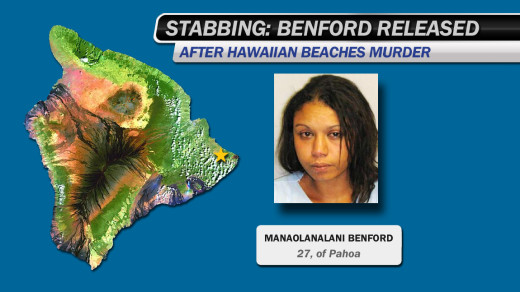 HAWAIIAN BEACHES, Hawaii – A 27-year-old Puna woman has been released after she was arrested Wednesday night in connection with a fatal stabbing in Hawaiian Beaches.
On Friday, police let Manaolanalani Benford go pending further investigation, after talking with prosecutors.
A 42-year-old man was stabbed to death on Kawakawa Street in Puna's Hawaiian Beaches subdivision on Wednesday night. Police have not officially released the victim's name but media is reporting him to be Shane "Ah-Chock" Campbell.
Benford was arrested on suspicion of second-degree murder.