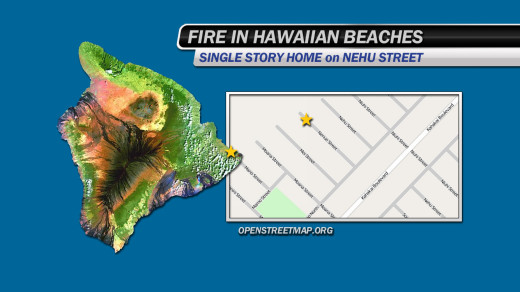 HAWAIIAN BEACHES, Hawaii – A single story house on Nehu Street burned at 2 a.m. Thursday morning.
On arrival, the Hawaii County Fire Department says they found one bedroom of the 1300 square foot, three bedroom home fully involved. The fire was extinguished in about 15 minutes, and an overhaul was completed.
No injuries were reported in the blaze. The Red Cross says disaster volunteers will meet with affected residents and ensure their immediate emergency needs for food, shelter and clothing are met. Caseworkers will continue to follow up with anyone affected in the coming weeks to provide referrals, guidance or additional assistance as needed to help with the recovery process.
The cause of the fire is unknown.