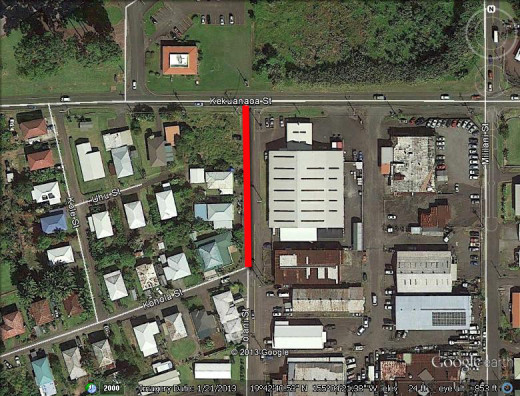 HILO, Hawaii – Road resurfacing work on 'Iolani Street in Hilo began at 8:00 a.m. Tuesday, according to the Hawaii County Department of Public Works. The DPW's Highway Maintenance Division will resurface the area from the Kekūanāo'a intersection to Kohola Street.
The county reports a one-lane closures along about a half a mile on 'Iolani Street until 2 or 3:00 p.m. Tuesday when roadwork is scheduled for completion.
The map above was provided by the Dept. of Pubic Works, although the red line showing the street being resurfaced was enhanced by Big Island Video News.