SEAVIEW ESTATES, Hawaii – An infamous three story home in Kalapana Seaview Estates burned to the ground on Monday.
Police are investigating the suspicious fire on Akanikolea Street as arson.
The structure made headlines in recent years for being unpermitted, and upsetting surrounding neighbors.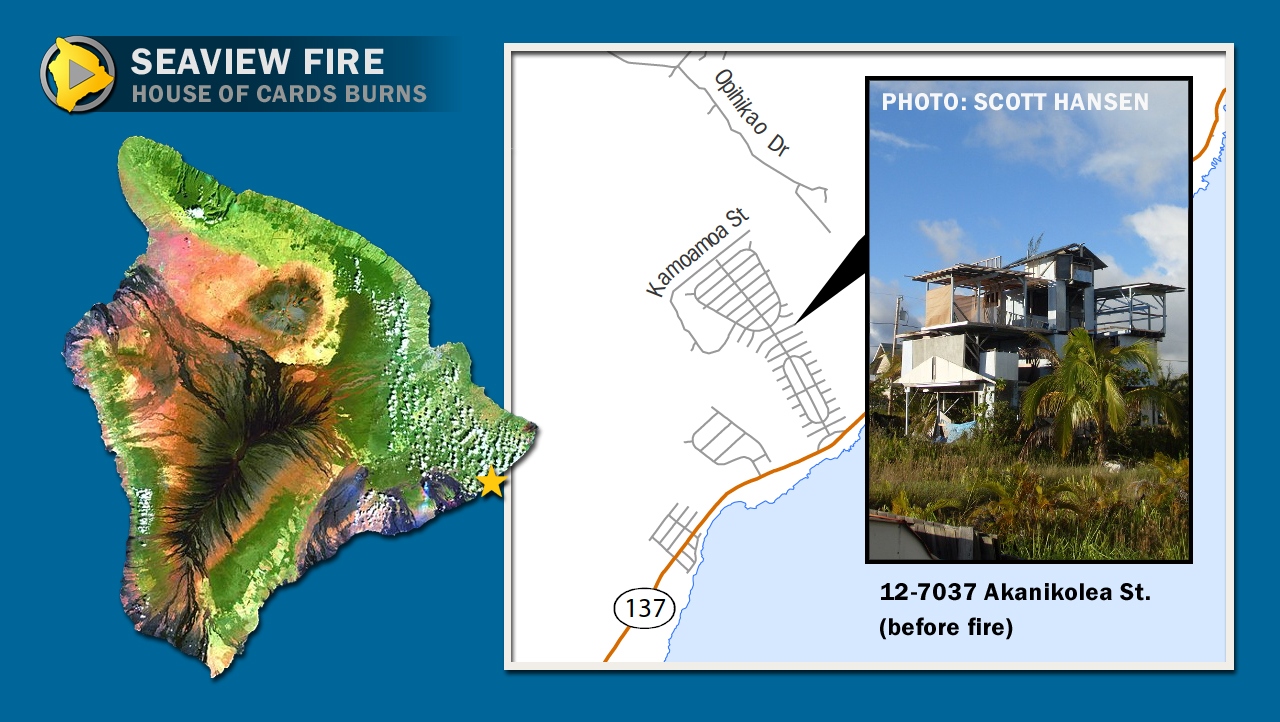 This is what the so called "House of Cards" looked like before the fire. In September 2012, the Hawaii Tribune-Herald reported the owners of the property were taken to court by the County. It had been in violation of county code since 1997.
The video of the fire was captured by Scott Hansen, a resident of the Puna-makai subdivision.
Police ask anyone with information about this case to call the Police Department's non-emergency line at 935-3311.
Tipsters who prefer to remain anonymous may call the islandwide Crime Stoppers number at 961-8300 and may be eligible for a reward of up to $1,000.