(Big Island Video News) HILO, Hawaii – The community is rallying behind a Hilo doctor who stands accused of fraud. Dr. Frederick Nitta has been delivering babies on the Big Island for over two decades. He is known as Hilo's welfare doctor for aiding those in need. But in September, the state cut off Dr. Nitta's Medicaid reimbursements, saying the doctor over billed the program for drug screening tests given to patients.
Last week, Hawaii News Now had exclusive coverage of a recent hearing in Hilo. The procedure drew lots of support for the embattled doctor. Hometown baseball hero Kolten Wong was even in attendance. The Cardinals second-baseman grew up with Nitta's son and said he's like a second father.
A few days later, a sign waving was organized in support of Dr. Nitta. The group started at the Kamehameha Statue and then marched to the state building. The doctor was surrounded by patients and their babies, many of whom he helped to deliver.
Nitta would not speak on camera, citing the ongoing legal dispute. But the Obstetrics Nurse Manager at Hilo Medical Center, Christina Ranan, explained why the doctor has so much support.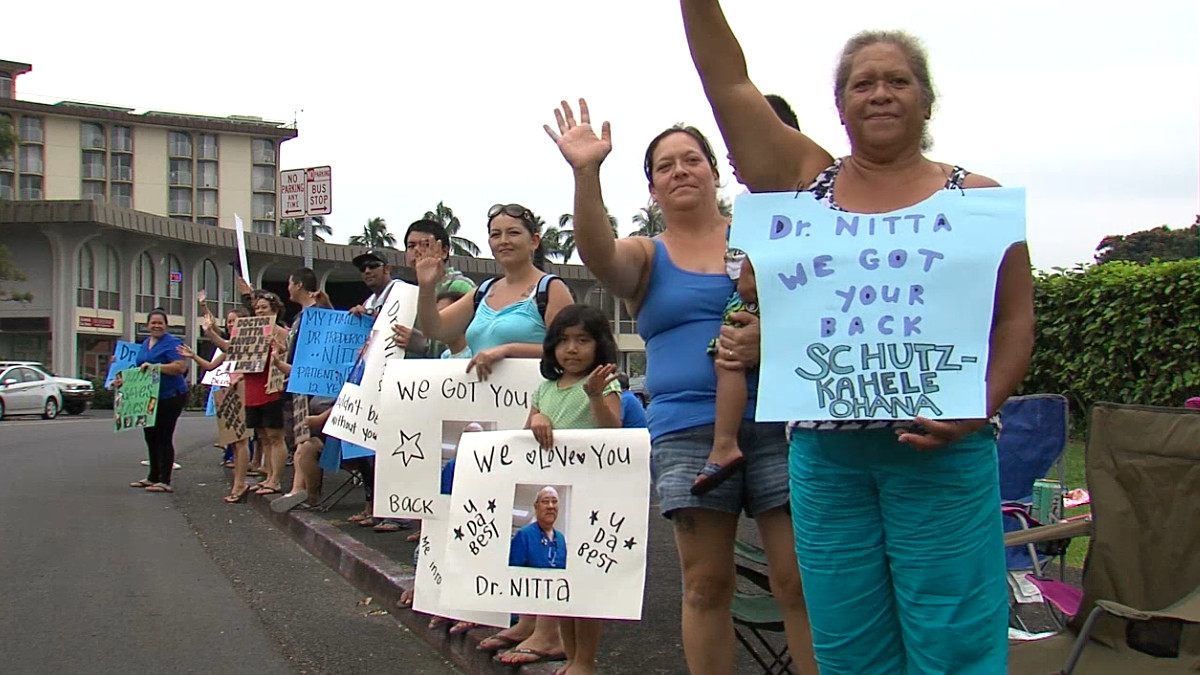 CREDITS: Rally video by David Corrigan, Hawaii News Now video used with permission. Voice of Sherry Bracken.