VIDEO STORY
PAHOA, Hawaii – A public meeting was held at the Pahoa Community Center on Wednesday evening to update residents on a roundabout project scheduled to begin construction in early August. The $5 million project was postponed last year while the June 27 lava flow threatened lower Puna. The roundabout will be located at the intersection of Highway 130 and Pahoa Village Road, which is said to be the most dangerous intersection in Hawaii.
VIDEO: A CLOSER LOOK
Hawaii DOT Highways Deputy Director Ed Sniffen explains future traffic patterns on the planned Pahoa Roundabout. Then, DOT's Sal Panem details the impacts the project will have on the area during construction.
AUDIO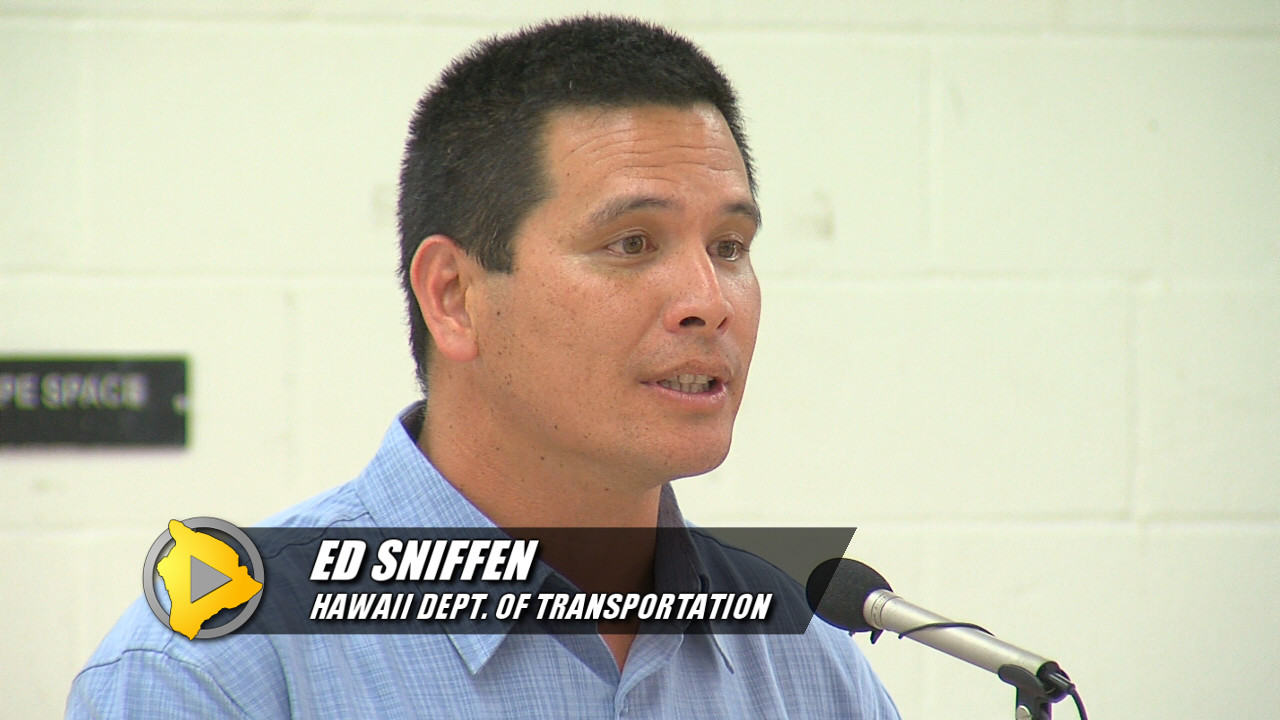 Audio from the podium, where State Senator Lorraine Inouye, DOT Highways Deputy Director Ed Sniffen, and Sal Panem speak.
ON DISPLAY