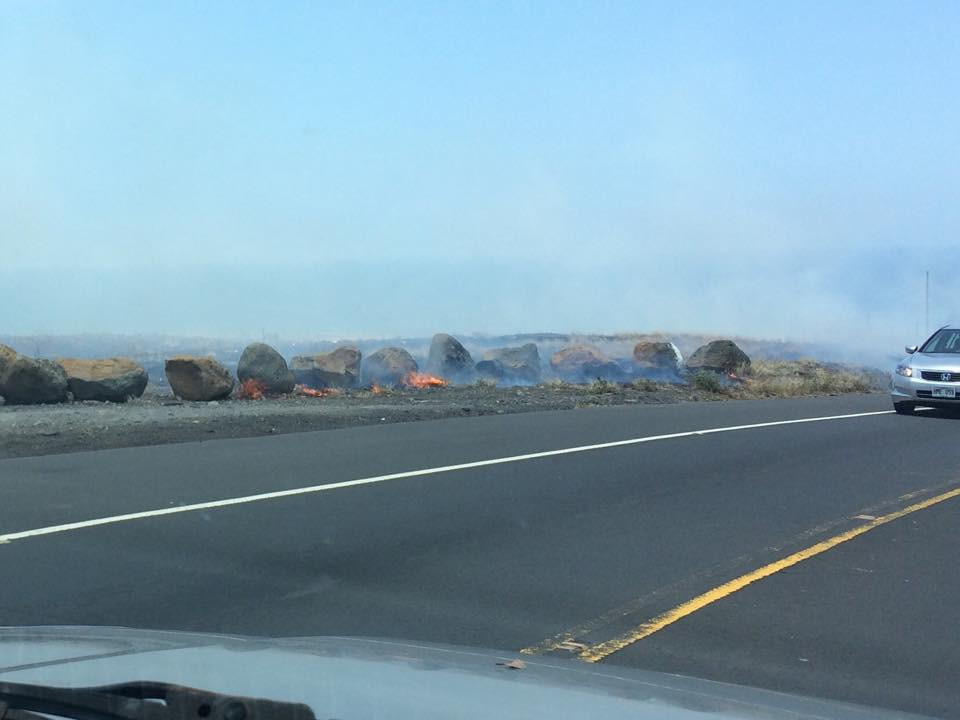 A runaway brush fire has been reported in the area the 66 mile mark of Kawaihae Road just east or mauka of the Queen Kaahumanu intersection. Civil Defense has issued an audio alert which can be heard above.
Coni Drewer provided some photos to Big Island Video News, showing the fire from the road. Drewer's view is Highway 19 between Waimea and the turn to Spencer Beach Park.
Kawaihae Road is currently limited to a one lane traffic flow only and motorists are advised to avoid the area and to use alternate routes if possible, civil defense reports. The fire is burning on the south or Kona side of the roadway and moving in a southerly direction.
No property is threatened at this time and fire personnel are on scene working to contain and extinguish the fire, civil defense says.