Tuesday 5 pm updated Hilda track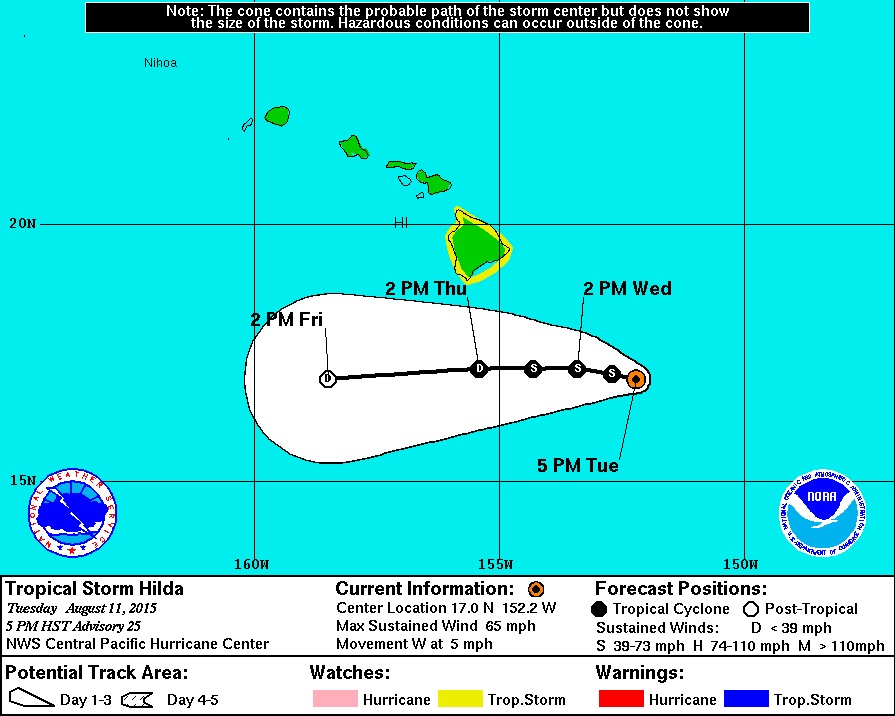 Tuesday 2 pm Update – Tropical Storm Hilda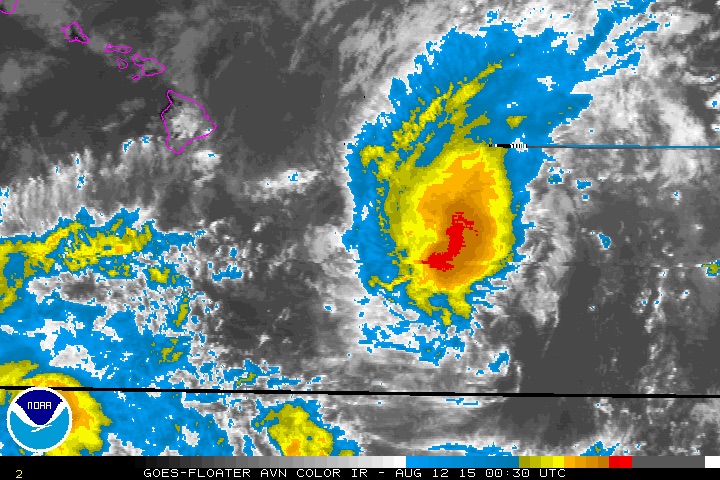 WARNINGS: A Tropical Storm Watch is in effect for Hawaii Island. A Tropical Storm Watch means that tropical storm conditions are possible within the watch area generally within 48 hours. A High Surf Warning is also in effect, as well as a Flash Flood Watch.
STRENGTH: Hilda is now a Tropical Storm, with maximum sustained winds of 70 mph. The National Weather Service forecasts additional weakening.
LOCATION: Tropical Storm Hilda is 270 miles southeast of Hilo and is slowly crawling west at 6 mph. This general motion is expected to continue over the next few days.
SIZE: Tropical storm force winds extend outward up to 85 miles.
HIGH SURF: A High Surf Warning is in now effect for east facing shores. Wave heights of 10 to 15 feet are expected today.
RAIN: A Flash Floow Watch is in effect. Hilda is expected to produce 6 to 12 inches of rainfall, with maximum values of up to 18 inches possible, along and north of its path. These rains could result in life threatening flash floods and mud slides across portions of the Hawaiian Islands late Wednesday into the weekend.
National Weather Service discussion
5 pm