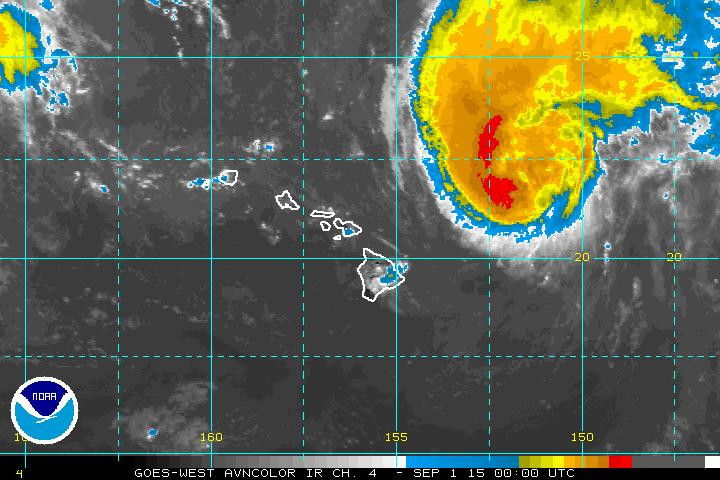 HAWAII ISLAND
– As Hurricane Ignacio passes by some 200 to 300 miles northeast of the Big Island, a Flood Advisory has been issued for the east side of Hawaii County until 4:15 pm HST
At 1:06 pm HST the National Weatehr Service reports radar showed heavy rain falling on east and southeast slopes of the Big Island. The heaviest showers are producing rainfall in excess of two inches per hour near Volcano. Other locations in the advisory include but are not limited to Mountain View, Pahala and Wood Valley.
Hawaii County Civil Defense says all major highways and roadways are open at this time and motorists are advised to drive with caution and to be prepared for hazardous conditions to include ponding and runoff and to anticipate traffic delays.
Along with the rain, civil defense says the remnants or trailing weather conditions from the Ignacio (presently a Category 2 hurricane) may include windy conditions with gusts up to 40 miles per hour in some areas.
Also, the High Surf Warning issued for the east facing shores of Hawaii Island will remain in effect through 6 p.m. tomorrow evening. "Surf heights of 12 to 20 feet are expected with highest surf conditions coinciding with the high tide at 4:26 this afternoon," reports civil defense. "Residents in low lying coastal areas and boat owners are advised to take necessary precautions."