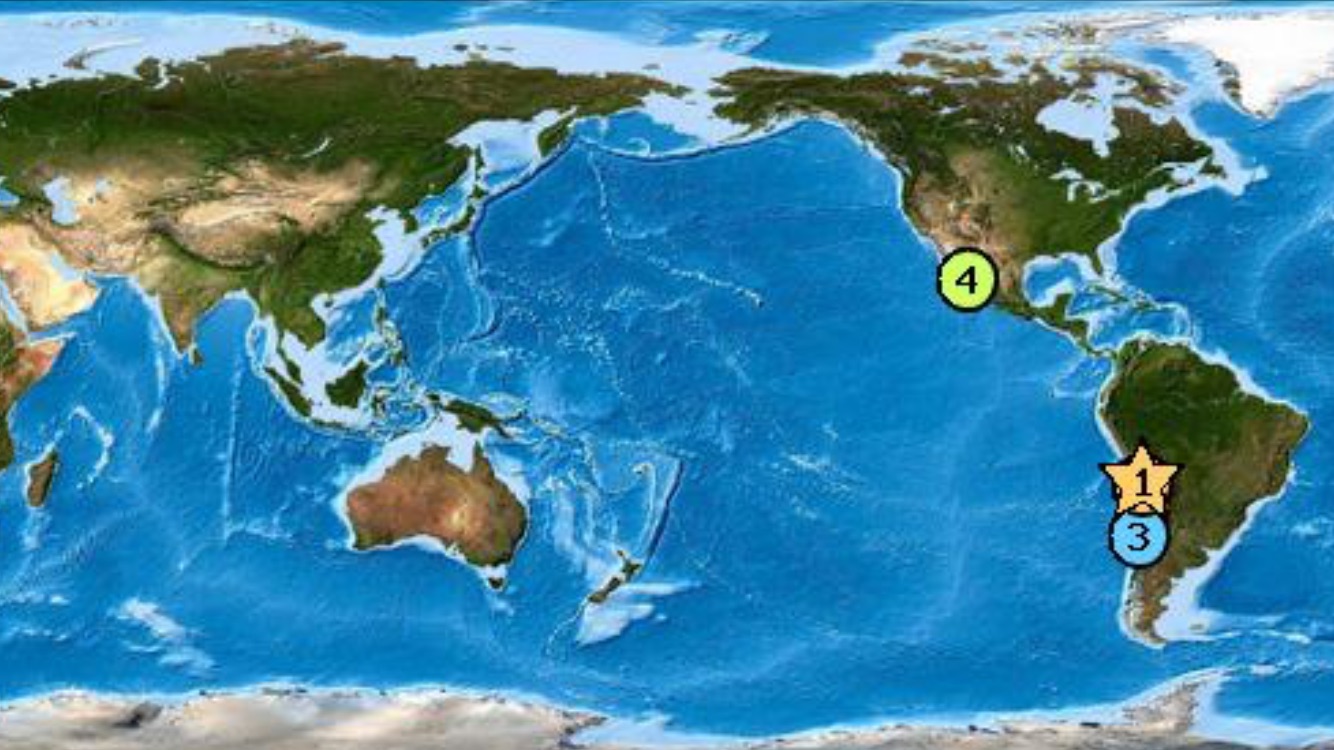 STORY UPDATED: Advisory For Hawaii: Major Tsunami Not Expected
UPDATE – The U.S. Geological Survey has upgraded the strength of the earthquake off Chile to a magnitude 8.3.
ORIGINAL POST: HAWAII – A 7.9 earthquake has occurred off Chile, triggering a tsunami watch for the state of Hawaii.
Based on all available data, the Pacific Tsunami Warning Center says a tsunami may have been generated by the earthquake "that could be destructive on coastal areas even far from the epicenter. An investigation is underway to determine if there is a tsunami threat to Hawaii."
If tsunami waves impact Hawaii, the PTWC says the estimated earliest arrival of the first tsunami wave is 3:06 am HST on Thursday morning, Sept. 17.
The PTWC says Further messages will be issued hourly or sooner as conditions warrant until the threat to Hawaii has passed.