HILO, Hawaii – Rescue crews are continuing their search for the swimmer who went missing early Monday evening along the Wailuku River.
Hawaii County has closed the entrance to the Boiling Pots parking lot, where a County helicopter is ready to assist the search and rescue effort as it enters day three.
According to the fire department, "a witness stated that he and a 62 year old female were swimming in an upper pond at Boiling Pots when they began to be pulled down stream by a fast moving current. Both parties attempted to swim to the river bank, but only the male party was able to make it to the bank safely."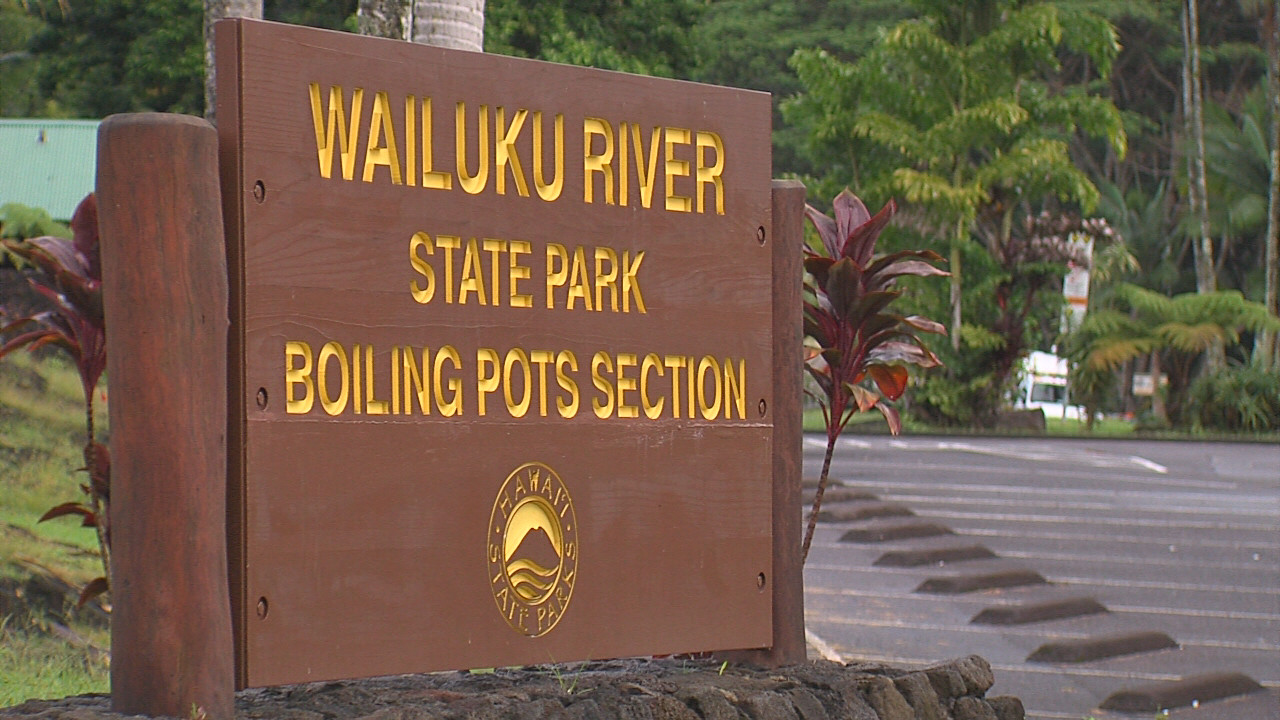 The missing swimmer, identified in the media as Kona resident and bed & breakfast owner Jolee Reiswig, was said to have been floating on an inflatable tube when the incident occurred.
Yesterday, the county's Rescue Company 2 resumed its search for Reiswig, as ground teams and Chopper-1 combed the raging Wailuku River. Swiftwater rescuers were only able to deploy into river eddies due to the conditions. The search continued until nightfall, and then suspended to first light today.