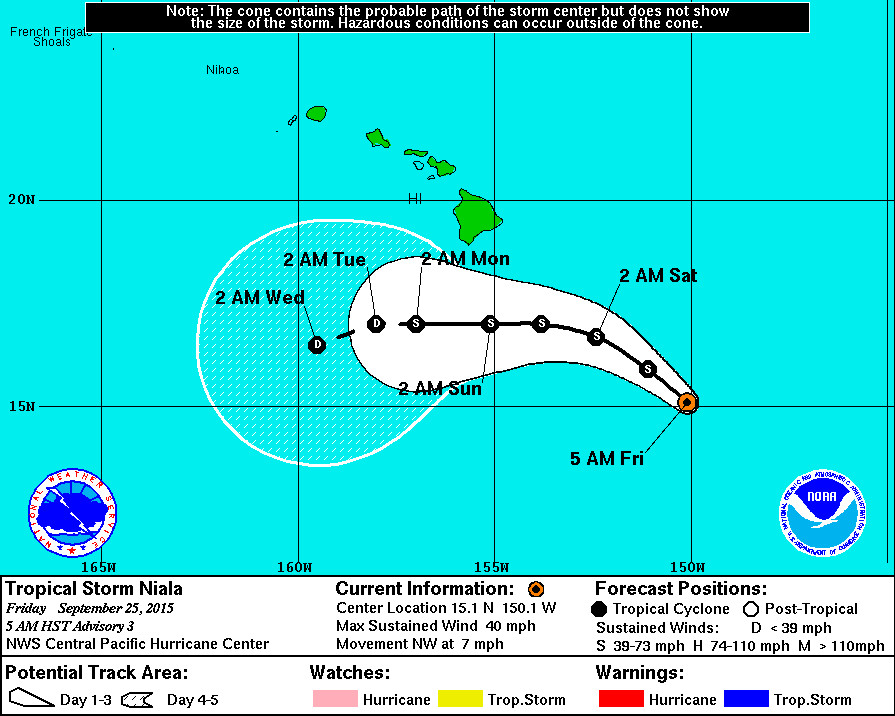 HAWAII ISLAND – Yesterday's lingering tropical disturbance is today's Tropical Storm Niala.
Niala is a weak tropical storm, with maximum sustained winds of 40 mph. According to the National Weather Service, the storm is 455 southeast of both Hilo and South Point and moving northwest at 7 mph. "This general motion is expected to continue through this evening," forecasters said at 5 a.m. HST, "with a gradual turn toward the west-northwest from late tonight through Saturday. Niala is forecast to turn toward the west from Saturday night into early Sunday morning."
The five day track shows Niala gaining a little more strength than previously predicted, however the storm is not expected to reach hurricane strength.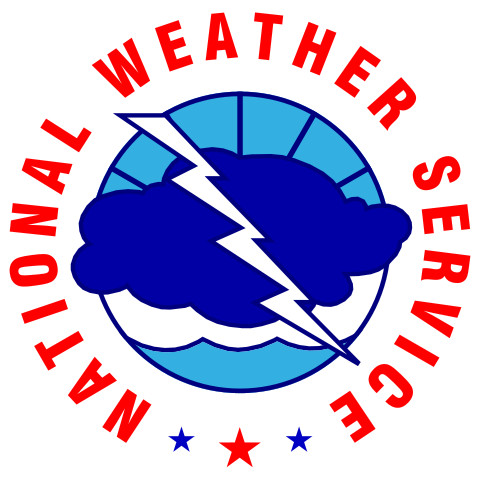 "Tropical storm Niala is passing over very warm waters of about 29c based on the latest sea surface temperature analysis. In addition, the Cira analysis of ocean heat content shows these values increasing along the forecast track during the next couple of days. However, the most recent guidance for current vertical wind shear in the vicinity of Niala from UW-CIMSS and SHIPS suggest that there is shear of 13 to 17 kt from the west. The shear magnitude is expected to remain about the same during the next 36 hours. The shear is forecast to increase, especially starting on day 2, which will eventually begin to decouple the system. Until that occurs, it appears that the tropical cyclone will be able to intensify slightly. The latest intensity forecast has been nudged upward during the next 2 days. Steady weakening is forecast beyond 48 hours, with Niala weakening to a tropical depression and possibly a remnant low by days 4 and 5."National Weather Service on Sept. 25, 2015 at 5 a.m. HST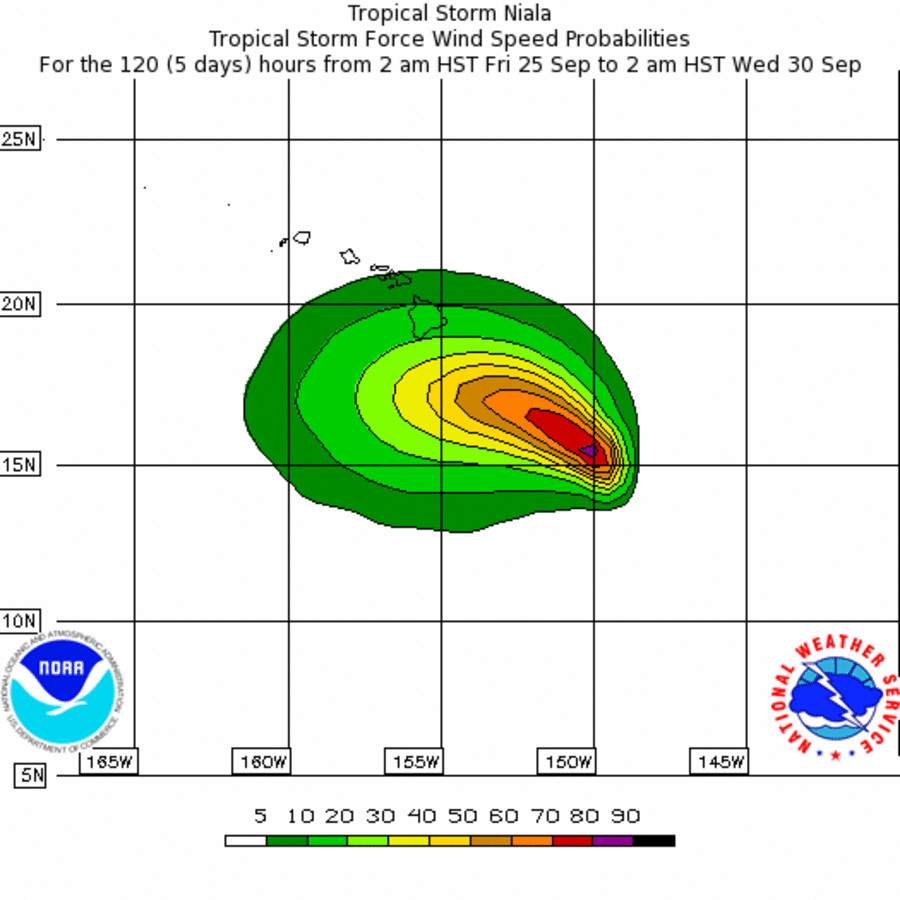 Tropical storm force winds extend outward up to 75 miles from the center. "These larger wind radii have caused the most recent tropical cyclone wind speed probabilities to increase over the extreme southern end of the Big Island," forecasters said. "As a result a tropical storm watch may be required for The Big Island later today or tonight."
Niala is expected to bring more rainfall to an already drenched Hawaii Island.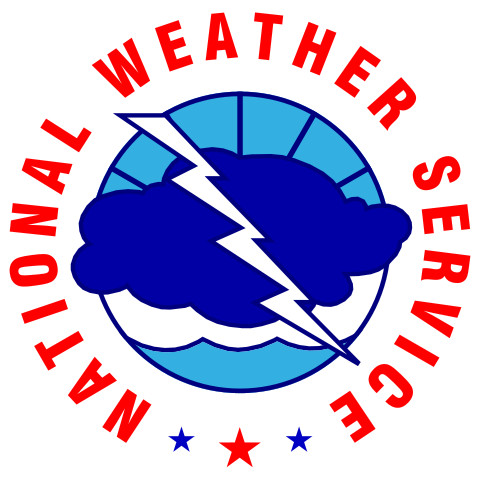 "Deep tropical moisture associated with Tropical Storm Niala will likely reach parts of the main Hawaiian Islands this weekend. This enhanced tropical moisture may produce life threatening floods and mudslides from this weekend into early next week, mainly over portions of the Big Island."National Weather Service on Sept. 25, 2015 at 5 a.m. HST
Elevated surf is also expected to impact east and south facing shores of the Big Island starting this weekend and continuing into early next week.