11 am Update – Tropical Storm Niala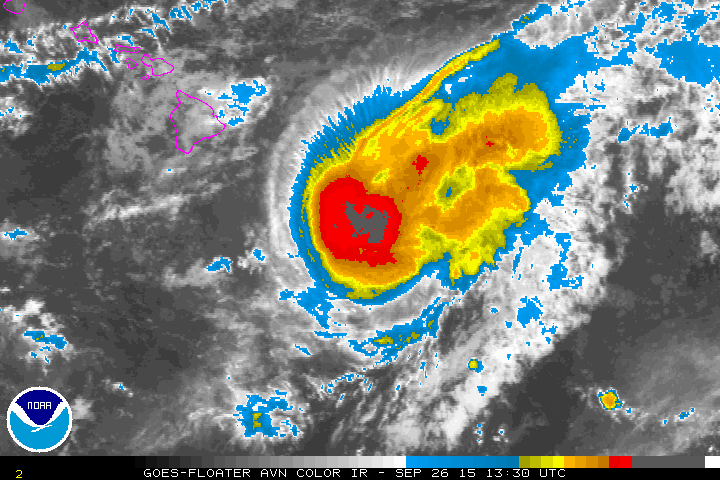 WARNINGS: A Tropical Storm Watch is in effect for Hawaii County.
LOCATION: Tropical Storm Niala is 265 miles southeast of Hilo. Niala is now moving toward the west near 7 mph and this motion is expected to continue through Monday morning. On the current forecast track, Niala will pass 120 to 150 miles south of the Big Island late Sunday.
STRENGTH: Maximum sustained winds are near 65 mph with higher gusts. Niala will slowly weaken through Monday morning.
SIZE: Tropical storm force winds extend outward up to 90 miles from the center.
RAIN: A Flash Flood Watch is in effect for the entire Big Island. Storm total rainfall of 6 to 12 inches with isolated maximum amounts to 16 inches are expected within the watch area. These rainfall amounts could cause life-threatening flash floods, as well as rockslides and mudslides.
HIGH SURF: Surf will build to 8 to 12 feet along southeast-facing shores, possibly producing minor wave run-up. Afternoon and overnight high tides of 2 feet will build wave run-up slightly higher during these times.
WIND: Although changes are still possible, the latest forecast calls for tropical storm force winds of 39 mph or higher to pass just south of the Big Island. However, only a slight change in storm movement could bring them ashore. Depending on the exact track of Niala, moderate wind damage still is possible.
---
National Weather Service Discussion at 11 a.m.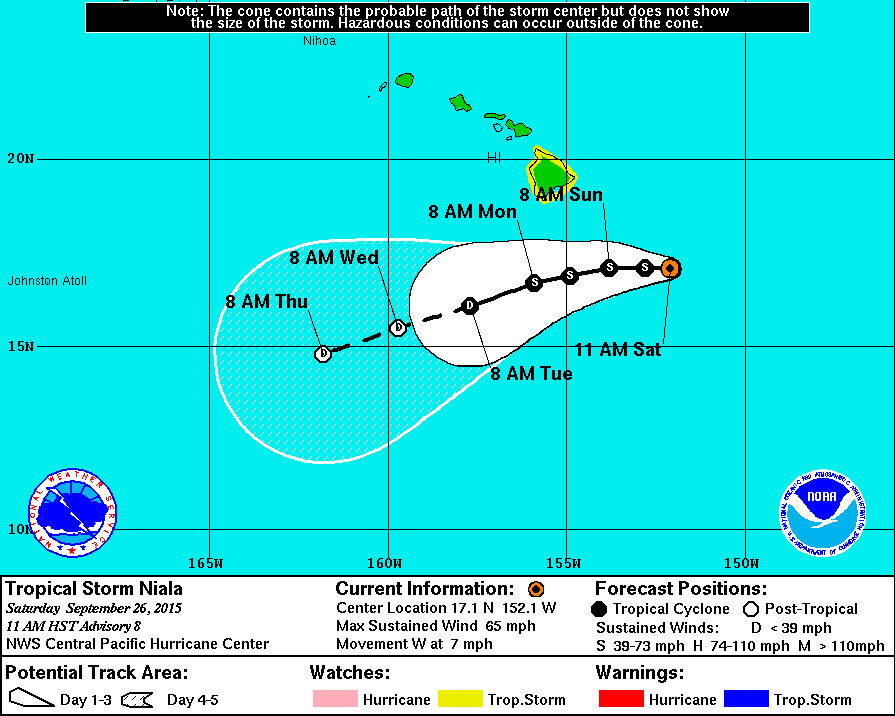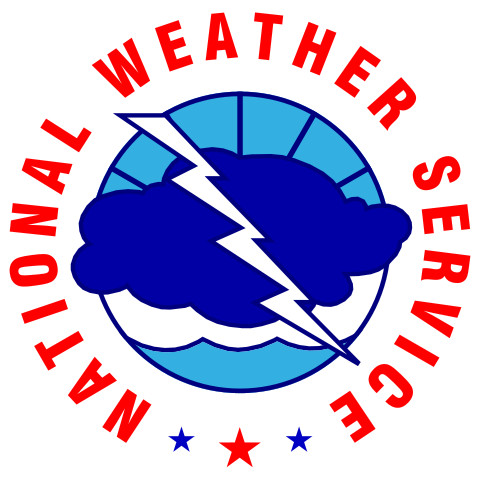 SSMIS PASSES AT 1640 UTC AND 1714 UTC… COMBINED WITH A SHORT VISIBLE SATELLITE LOOP… CONFIRM THAT NIALA HAS MADE ITS EXPECTED TURN TOWARD THE WEST… AND MAY HAVE BEGUN TO MAKE THIS TURN BEFORE THE 1200 UTC SATELLITE ANALYSIS CYCLE. WHAT APPEARS TO BE THE WESTERN EDGE OF THE LOW LEVEL CIRCULATION CENTER.. LLCC… IS PEEKING OUT FROM UNDER DEEP CONVECTION. WINDS AT NEARBY BUOY ONE HAVE BEGUN TO BACK… POSSIBLY INDICATING THAT NIALA IS ON TRACK TO PASS SOUTH OF IT. OVERALL SATELLITE PRESENTATION IS OF A SYSTEM UNDERGOING HIGH AMOUNTS OF WEST SOUTHWESTERLY SHEAR… VARYING FROM 25 KT… ACCORDING TO SHIPS… TO 35 KT… ACCORDING TO UW-CIMSS. THE SOLE OUTFLOW CHANNEL IS TO THE NORTHEAST. SUBJECTIVE SATELLITE INTENSITY ESTIMATES RANGE FROM 3.5… 55 KT… FROM PHFO AND SAB…TO 3.0…45 KT…FROM JTWC. UW-CIMSS ADT REPRESENTS THE HIGH END AT 4.0…65 KT. REANALYSIS OF SATELLITE AND MICROWAVE DATA SHOWS THAT NIALA WAS LIKELY STRONGER THAN ASSIGNED 24 HOURS AGO… POSSIBLY FLIRTING WITH HURRICANE STRENGTH THEN. OUR 55 KT INITIAL INTENSITY FOR THIS FORECAST CYCLE REPRESENTS A WEAKENING FROM THAT PEAK INTENSITY 24 HOURS AGO… AND IS NOT MEANT TO REPRESENT STRENGTHENING OVER THE PAST 6 TO 12 HOURS. NIALA IS ON A WEAKENING TREND AND HAS BEEN SINCE LATE FRIDAY.

INITIAL MOTION IS 270/06 KT…ALTHOUGH 12 HOUR MOTION STILL SHOWS A CONSIDERABLE… AND NOW POSSIBLY UNREPRESENTATIVE… NORTHERLY COMPONENT. A STRONG HIGH PRESSURE CENTER FAR NORTH OF HAWAII APPEARS TO BE GAINING INFLUENCE OVER NIALA AT THE EXPENSE OF MID AND UPPER TROUGHING EXTENDING FAR TO THE NORTHEAST OF HAWAII. THIS IS TO BE EXPECTED AS DEEP CONVECTION IS INCREASINGLY SHEARED AWAY. TO ACCOUNT FOR INITIAL MOTION… THE 12… 24 AND 36 HOUR FORECAST POINTS WERE ADJUSTED NOTICEABLY TO THE LEFT OF THE PREVIOUS FORECAST… WITH THE REST OF THE TRACK CLOSELY ALIGNING WITH THE PREVIOUS ONE. THIS KEEPS THE FINAL FORECAST TRACK WITHIN THE TIGHT CONSENSUS TRACK GUIDANCE ENVELOPE… AND TAKES NIALA 120 TO 150 MILES SOUTH OF THE BIG ISLAND BETWEEN 24 AND 48 HOURS. THE SHORT-TERM FORECAST TRACK SHIFT TO THE LEFT NEGATED ANY EFFECT THE HIGHER INITIAL INTENSITY HAD ON 34 KT WIND PROBABILITIES… SO THE TROPICAL STORM WATCH FOR THE BIG ISLAND WILL CONTINUE UNCHANGED. IT IS VERY LATE IN THE FORECAST CYCLE NOW… AND 2000 UTC GOES VISIBLE IMAGERY SHOWS OUR ALTERED INITIAL POSITION MAY STILL BE A TENTH OF A DEGREE TOO FAR NORTH.

AGAIN… TROPICAL STORM NIALA LIKELY PEAKED NEAR HURRICANE STRENGTH ABOUT 24 HOURS AGO AND HAS BEEN WEAKENING EVER SINCE. THIS TREND WILL CONTINUE THROUGH THE NEXT FIVE DAYS IN THE FACE OF INCREASING SHEAR… IN SPITE OF CONTINUED WARM SSTS. MOST INTENSITY GUIDANCE WEAKENS NIALA VERY QUICKLY… WITH SHIPS ESSENTIALLY DISSIPATING THIS SYSTEM BY 120 HOURS. THIS SEASON HAS HAD ITS SHARE OF RESILIENT TROPICAL SYSTEMS… SO OUR FORECAST WEAKENING TREND IS NOT AS QUICK AS MOST GUIDANCE. AFTER SLOWLY WEAKENING THROUGH 48 HOURS… WE FORECAST NIALA WILL DEGRADE TO A POST-TROPICAL REMNANT LOW… BUT NOT DISSIPATE… ON DAY FOUR.

FORECAST POSITIONS AND MAX WINDS

INIT 26/2100Z 17.1N 152.1W 55 KT 65 MPH
12H 27/0600Z 17.1N 152.8W 50 KT 60 MPH
24H 27/1800Z 17.1N 153.8W 45 KT 50 MPH
36H 28/0600Z 16.9N 154.9W 45 KT 50 MPH
48H 28/1800Z 16.7N 155.9W 40 KT 45 MPH
72H 29/1800Z 16.1N 157.7W 30 KT 35 MPH
96H 30/1800Z 15.5N 159.7W 25 KT 30 MPH…POST-TROP/REMNT LOW
120H 01/1800Z 14.8N 161.8W 25 KT 30 MPH…POST-TROP/REMNT LOWNational Weather Service at 11 a.m. Sept. 26