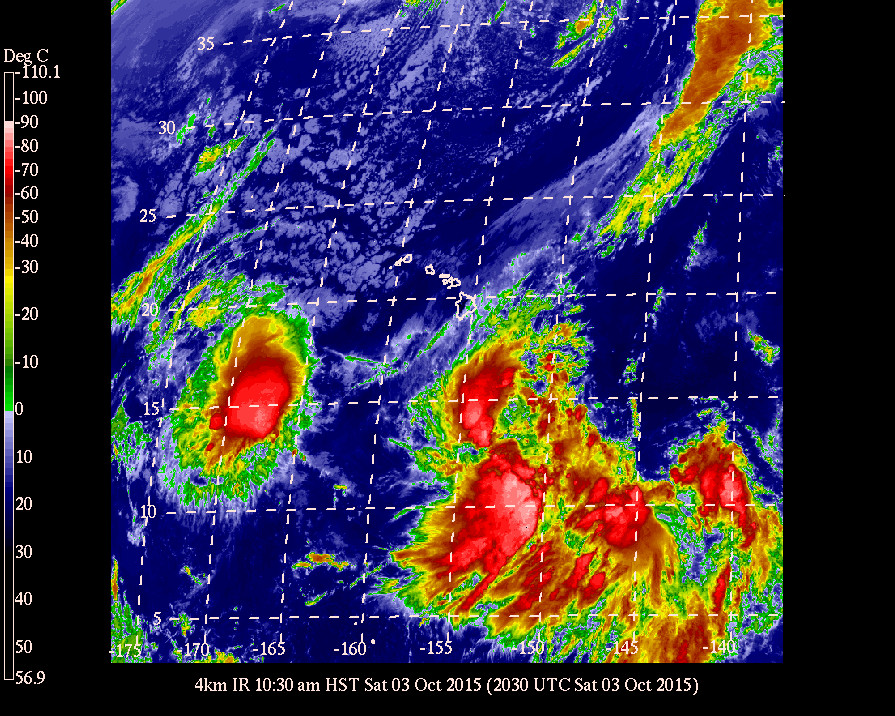 WARNINGS: There are no coastal watches or warnings in effect.
STRENGTH: Oho is a tropical storm with maximum sustained winds are near 40 mph with higher gusts. Intensification is expected over the next couple of days. Oho is forecast to become a hurricane on Monday morning.
LOCATION: Oho is 320 south southeast of South Point on Hawaii Island. The storm is moving toward the north near 7 mph. This general motion will continue into this evening, forecasters predict, with a turn toward the northwest expected tonight and Sunday. A turn back toward the northeast is expected Sunday night. The forward motion of the system is expected to become rather slow at about 5 mph or less over the next couple of days.
SIZE: Tropical storm force winds extend outward up to 35 miles from the center.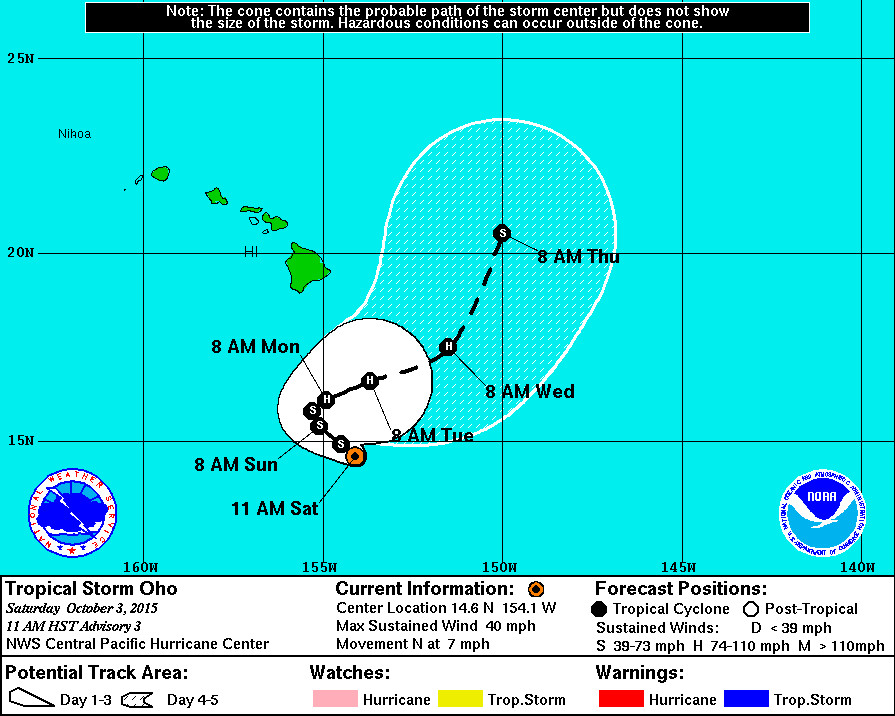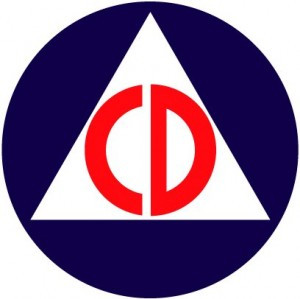 "As of 5:00 Am this morning, Tropical Storm Oho was located approximately 340 miles south southeast of South Point on the Big Island and moving towards the north at 6 miles per hour. Presently Oho is recording sustained winds of 40 miles per hour with higher gusts. System intensification is expected and the forecast is for Oho to develop to a hurricane possibly by Monday. No watches or warnings are in effect and the system will be monitored closely. Please monitor local radio broadcasts for updates."Hawaii County Civil Defense at 8:45 a.m. HST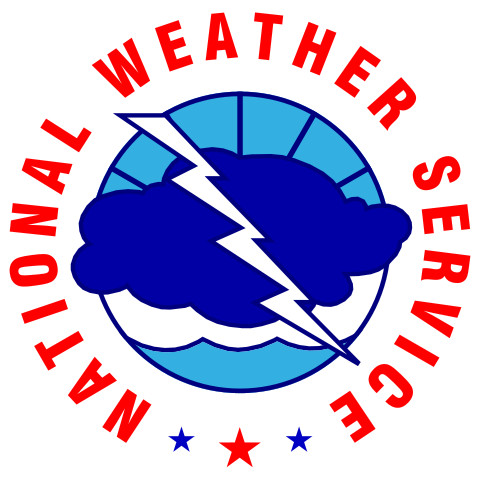 "SATELLITE IMAGES SHOWED PERSISTENT DEEP CONVECTION NEAR THE CENTER OF OHO. CLOUD TOP TEMPERATURES HAVE WARMED A BIT OVER THE PAST FEW HOURS BUT THERE ARE STILL TOPS COLDER THAN -80C DISPLACED SLIGHTLY SOUTH OF THE CENTER. THE CENTRAL DENSE OVERCAST OF OHO APPEARS TO BE SEPARATING FROM A LARGE OUTER RAIN BAND THAT FORMED YESTERDAY EVENING AND EXTENDED TOWARD THE SOUTH. IT IS ALSO A BIT ASYMMETRIC WITH BETTER UPPER LEVEL OUTFLOW TO THE NORTHEAST. THIS IS CONSISTENT WITH THE 13 KT OF SOUTHWESTERLY VERTICAL WIND SHEAR ANALYZED BY CIMSS AT 1800 UTC. DVORAK INTENSITY ESTIMATES CAME IN AT 2.5/35 KT FROM PHFO AND JTWC… AND 2.0/30 KT FROM SAB. THE CIMSS ADT ESTIMATE WAS 43 KT AT 1800 UTC. BASED ON A BLEND OF THESE DATA… THE INITIAL INTENSITY WILL BE HELD AT 35 KT FOR THIS ADVISORY.

THE INITIAL MOTION FOR THIS PACKAGE IS 350/06 KT. A LONG WAVE TROUGH TO THE NORTH AND NORTHWEST… AND A RIDGE TO THE EAST IS PROVIDING A WEAK SOUTHERLY STEERING CURRENT. THE RIDGE IS FORECAST TO BUILD WESTWARD TONIGHT… WHICH IS EXPECTED TO SHIFT THE STEERING TOWARD THE NORTHWEST. A NEW SHORT WAVE TROUGH IS PROJECTED TO DEEPEN THE LONG WAVE TROUGH NORTH OF THE TROPICAL CYCLONE ON MONDAY… RESULTING IN A SHARP TURN BACK TO THE EAST OR NORTHEAST. THE MODELS VARY ON THE SHARPNESS AND TIMING OF THE TURN. DESPITE THE COMPLEXITY OF THE S-SHAPED FORECAST TRACK… THE MODELS ARE QUITE CONSISTENT WITH THIS PROJECTION AND THE PATHS OF THE TRUSTED GFS AND ECMWF ARE QUITE CLOSE TO EACH OTHER WITH THE MAIN DIFFERENCE BEING IN OHO'S FORWARD SPEED. THUS… THE FORECAST FOR THIS ADVISORY IS MAINLY AN UPDATE OF THE PREVIOUS FORECAST THROUGH 72 HOURS… WHICH IS CONSERVATIVELY TO THE LEFT OF THE GFS AND ECMWF… THEN NUDGED TOWARD THE GFS AND ECMWF CONSENSUS AT 96 AND 120 HOURS.

OHO IS MOVING OVER VERY WARM WATER WITHIN A MOIST ENVIRONMENT. HOWEVER… THE 13 KT OF SOUTHWESTERLY VERTICAL WIND SHEAR MENTIONED PREVIOUSLY IS A BIT STRONGER THAN EXPECTED AND THIS MAY HAVE HALTED STRENGTHENING TEMPORARILY. THE SHEAR IS EXPECTED TO EASE WHICH SHOULD PROVIDE AN OPPORTUNITY FOR OHO TO STRENGTHEN AGAIN. IN FACT… THE RAPID INTENSIFICATION INDEX INDICATES A 57 PERCENT PROBABILITY OF 25 KT INCREASE IN 24 HOURS. THE CURRENT FORECAST IS NOT AS AGGRESSIVE BUT DOES BRING OHO TO 50 KT IN 24 HOURS AND A MAXIMUM INTENSITY OF 75 KT IN 96 HOURS. THIS PROJECTION IS CLOSE TO THE INTENSITY CONSENSUS THROUGH THE FORECAST PERIOD.

THE 53RD WEATHER RECONNAISSANCE SQUADRON HAS BEEN TASKED TO FLY THIS SYSTEM IN SUPPORT OF CPHC OPERATIONS… AND INITIAL FLIGHTS INTO OHO ARE PLANNED FOR SUNDAY EVENING AND MONDAY MORNING. THE G-IV AIRCRAFT IS ALSO HEADING TO HAWAII TO FLY SYNOPTIC MISSIONS… WITH HIGH-ALTITUDE FLIGHTS PLANNED FOR SUNDAY AND MONDAY MORNINGS… IN ORDER FOR THE DATA TO BE UTILIZED BY AFTERNOON MODEL RUNS.

FORECAST POSITIONS AND MAX WINDS

INIT 03/2100Z 14.6N 154.1W 35 KT 40 MPH
12H 04/0600Z 14.9N 154.5W 40 KT 45 MPH
24H 04/1800Z 15.4N 155.1W 50 KT 60 MPH
36H 05/0600Z 15.8N 155.3W 60 KT 70 MPH
48H 05/1800Z 16.1N 154.9W 65 KT 75 MPH
72H 06/1800Z 16.6N 153.7W 70 KT 80 MPH
96H 07/1800Z 17.5N 151.5W 75 KT 85 MPH
120H 08/1800Z 20.5N 150.0W 60 KT 70 MPH"National Weather Service at 11 a.m. HST