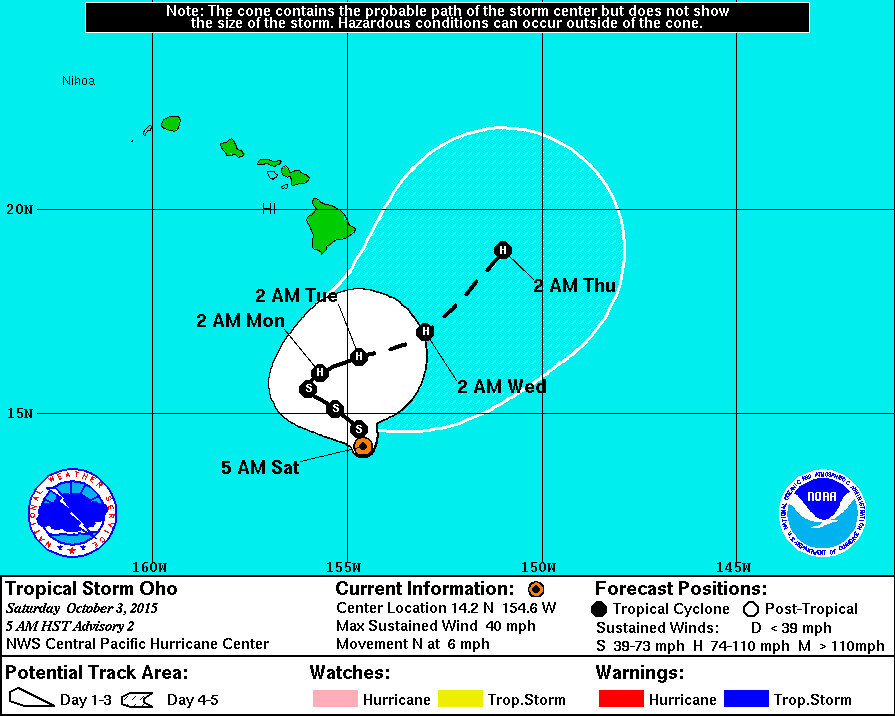 HAWAII ISLAND: Overnight, a tropical depression quickly organized into Tropical Storm Oho, breaking the record for the number of tropical cyclones in the Central Pacific in the 2015 season, and intensifying 340 miles south southeast of South Point on the Big Island.
There are no coastal watches or warnings in effect. Oho is expected to rapidly strengthen into a hurricane by Monday. It is taking a zig zagging, complex forecast track that "contains a greater than normal amount of uncertainty", forecasters say.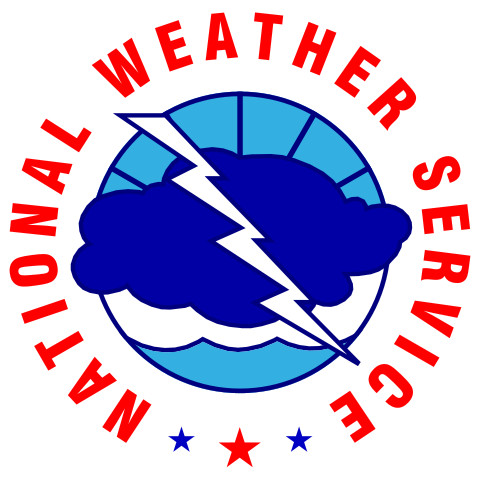 "Oho is moving toward the north near 6 mph. This general motion will continue today, with a turn toward the west-northwest expected tonight and Sunday. A turn back toward the northeast is expected Sunday night. The forward motion of the system is expected to be rather slow, near 5 mph over the next couple of days."National Weather Service at 5 a.m. HST on Oct. 3, 2015
The development of another low to the southeast of Oho is adding to the forecast uncertainty.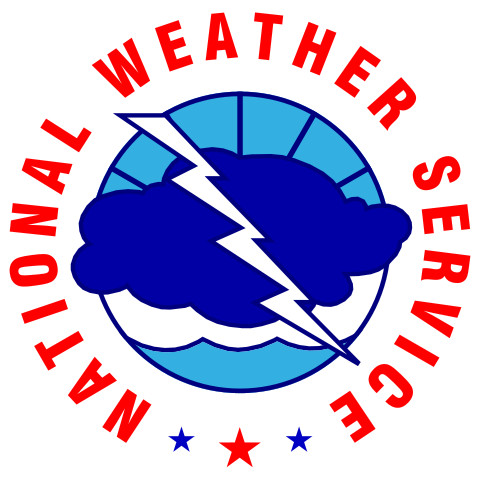 "Interaction between Oho and this potentially spurious low in the later model forecasts adds another layer of uncertainty. While the official forecast keeps Oho away from the islands. It is important not to focus too closely on the exact forecast track. Also, it is too early to talk about specific wind, rain or surf impacts from
Oho in the Hawaiian Islands."National Weather Service at 5 a.m. HST on Oct. 3, 2015
The 53rd Weather Reconnaissance Squadron is set to fly into the system Sunday evening and Monday morning.