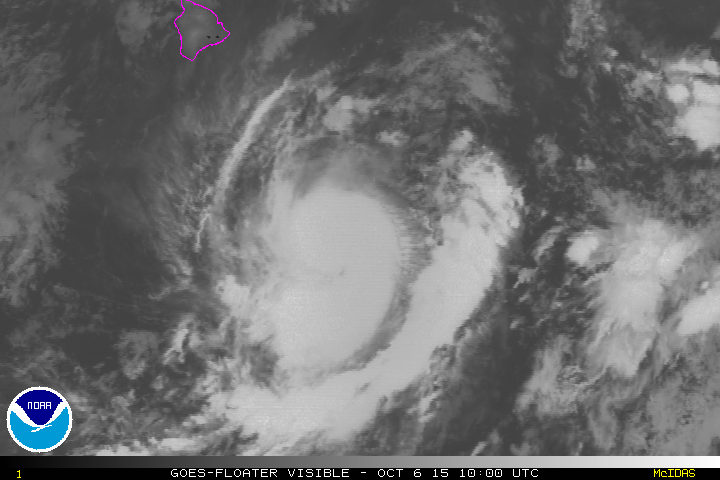 HAWAII ISLAND – A few days ago, it looked like Oho would remain a tropical storm. Today, however, the National Weather Service says the tropical storm has strengthened overnight into the seventh hurricane of the season in the North Central Pacific.
One thing that hasn't changed is Hurricane Oho's forecasted track in relation to Hawaii. The storm should pass the Big Island with room to spare as it heads northeast.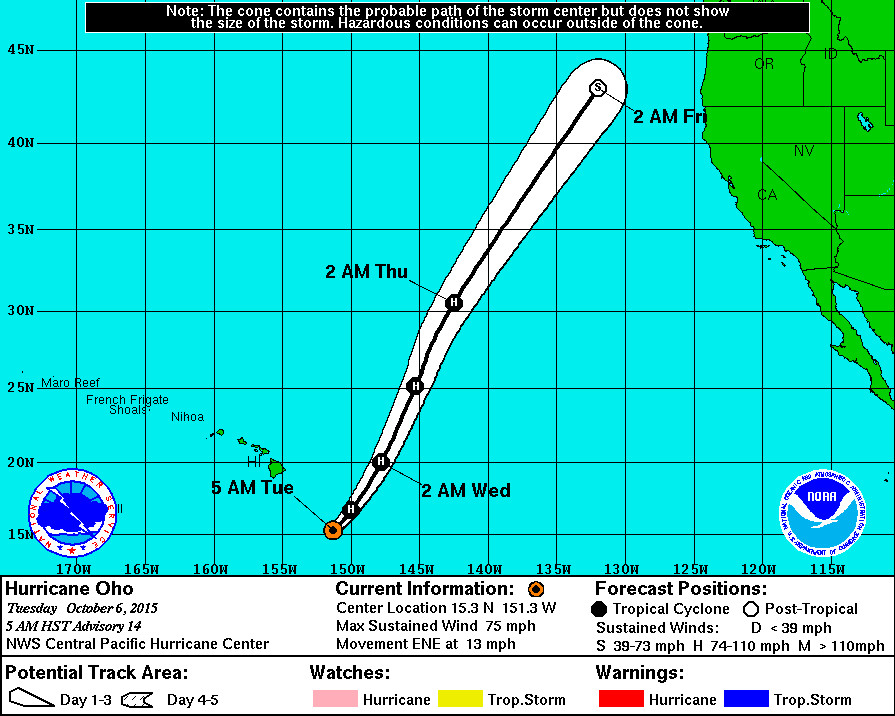 As of 5:00 a.m. this morning, Hurricane Oho was located 395 miles southeast of Hilo and moving towards the east northeast at 13 miles per hour. No watches or warnings are in effect and the system will be monitored closely, says Hawaii County Civil Defense.
Oho's maximum sustained winds are near 75 mph with higher gusts. Some additional intensification is expected during the next day or two. Hurricane force winds extend outward up to 30 miles from the center, and tropical storm force winds extend outward up to 160 miles.