HAWAII ISLAND – Hurricane Olaf became a major hurricane overnight, sustaining 115 mph winds in the Pacific Ocean 1,345 miles east southeast of Hilo. The storm is expected to strengthen some more, as it continues to move west at 14 mph.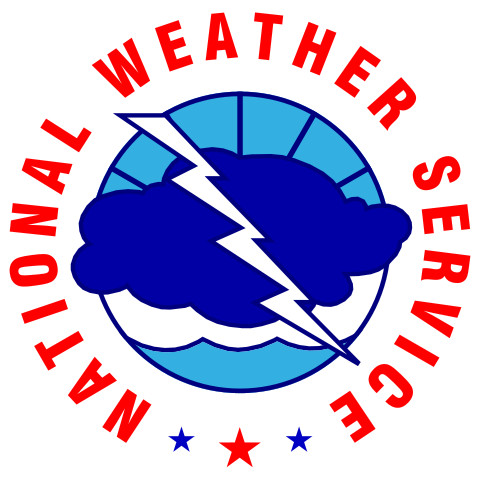 "A small eye is now apparent in infrared imagery, and the coverage and symmetry of the cold cloud tops has improved during the past few hours. The initial intensity is set to 100 kt based on the latest Dvorak classification of T5.5/102 kt from SAB, making Olaf the 6th major hurricane in the eastern North Pacific this year. This is the farthest south that a major hurricane has formed in the basin since reliable records began in 1971."National Weather Service at 5 a.m.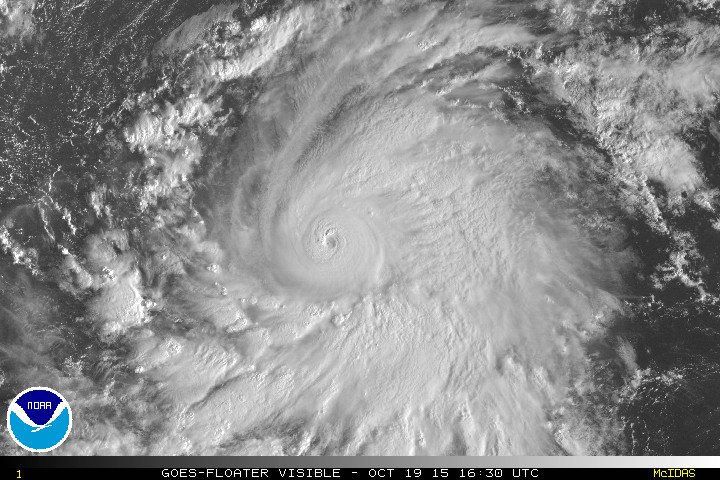 Olaf is a category 3 hurricane on the Saffir-Simpson Hurricane Wind Scale. Additional strengthening is forecast through tonight, with some fluctuations in intensity possible on Tuesday, forecasters say.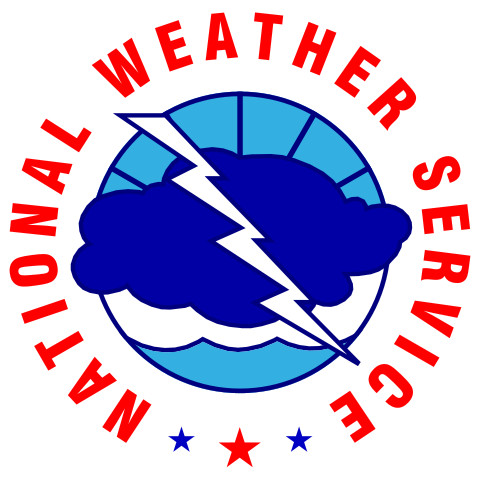 "Further strengthening appears likely in the next day or so, and in fact the SHIPS RI index shows a 44 percent chance of a 25-kt increase in the next 24 hours. The NHC intensity forecast has been adjusted upward to account for the observed strengthening, and shows a peak of 125 kt in 24 hours. Little change in intensity is then shown through 48 hours, however, there could be fluctuations in intensity due to eyewall cycles during this time that are not represented in the forecast. Later in the period, gradual weakening should begin as Olaf moves over slightly cooler waters into a somewhat drier environment. The new NHC forecast is above theguidance in the first 24 hours and close to the latest SHIPS model prediction thereafter."National Weather Service at 5 a.m.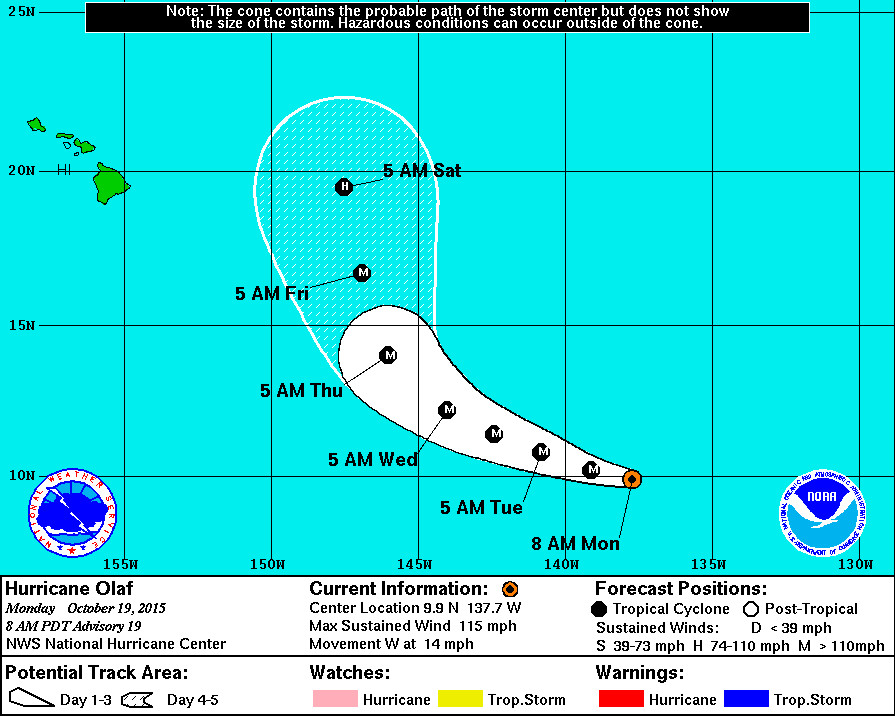 Olaf is expected to continue its westward motion today. A turn toward the west-northwest is forecast tonight, and a west-northwestward motion is expected to continue through Wednesday.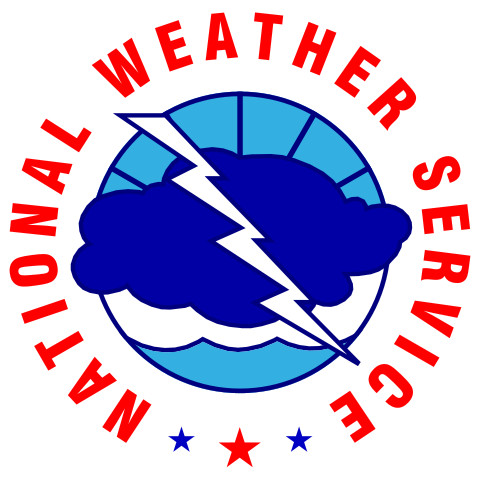 "Olaf continues to move westward, with an initial motion of 280/12. This continues a trend of a motion that has been a little faster and to the left of much of the guidance and the NHC forecast. While the track forecast reasoning has not changed, with Olaf expected to gradually turn northward through the forecast period as the ridge to the north erodes, the guidance envelope has continued to shift westward this cycle. In fact, the multi-model consensus has shifted westward by about 2 degrees compared to 24 hours ago at days 4 and 5. The new NHC track forecast has been adjusted to the left this cycle by 60 to 90 n mi at days 2 through 5. The NHC track is now on the left side of the guidance envelope and closer to the UKMET model, which has been the best performing track model so far for Olaf."National Weather Service at 5 a.m.