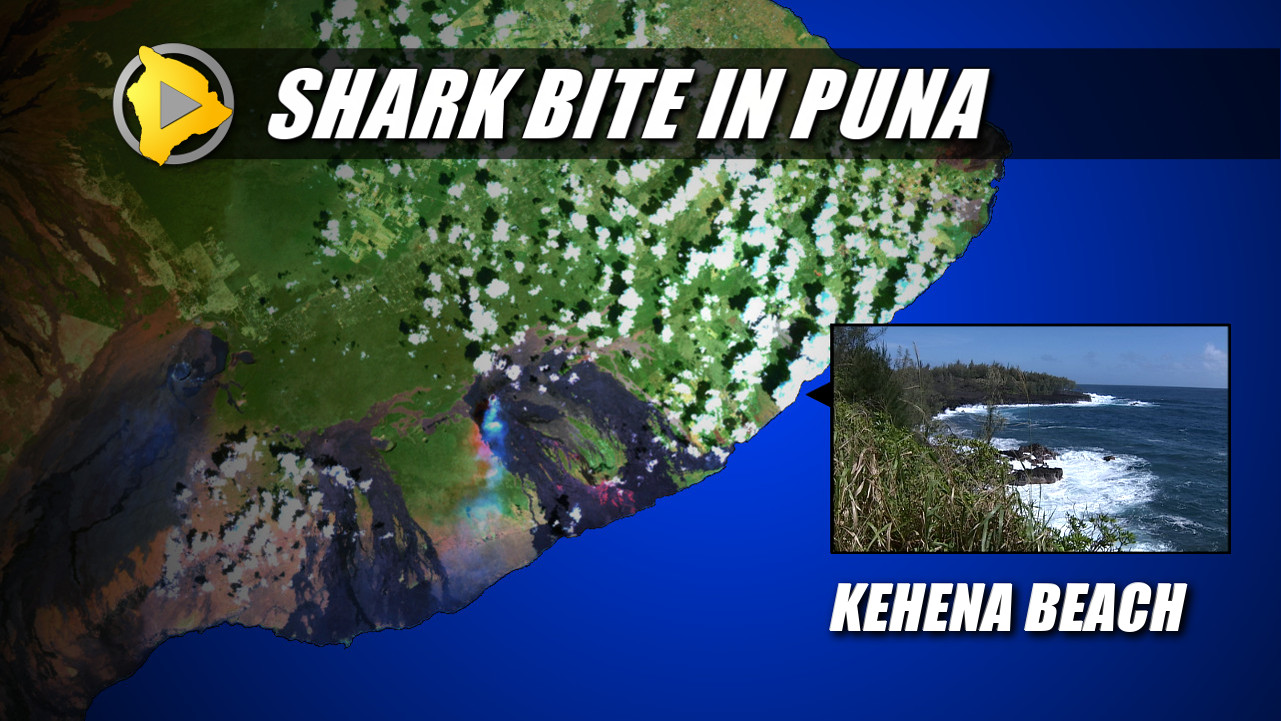 VIDEO: Witness To Puna Shark Bite Speaks
PUNA, Hawaii – The Department of Land and Natural Resources has corroborated the report of a shark bite that happened Tuesday off Puna's Kehena Beach.
DLNR Divisions of Conservation and Resources Enforcement and Aquatic Resources officials "interviewed a man who suffered lacerations to his right foot while swimming in turbid water about 100 yards off shore". The beach where the bite occurred is well known in Puna as a "clothing-optional" getaway.
"The swimmer's wounds are consistent with a shark bite," wrote DLNR in a media release. "Reports indicate he was using swim fins and the splashing action created by fins has been known to attract sharks."
The state says warning signs will remain in place at Kehena Beach until at least noon today.