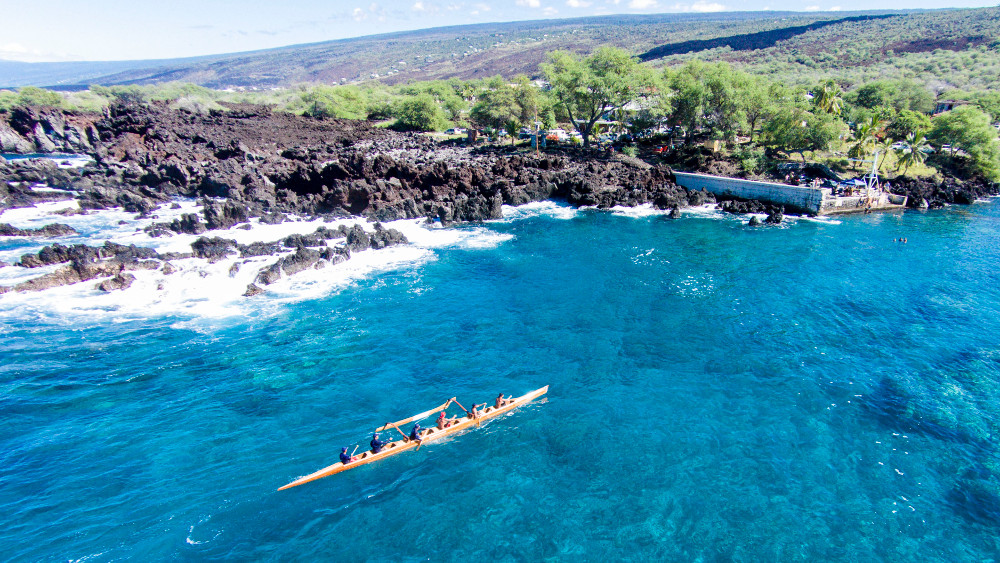 MILOLII, Hawaii – Today (Saturday, November 7th) 2nd annual Miloliʻi Fall Ocean Festival will be held in South Kona.
---

PUBLIC SERVICE ANNOUNCEMENT

This Saturday, November 7th, the South Kona Miloliʻi Fishing Village community is hosting the 2nd annual Miloliʻi Fall Ocean Festival. Hosted by Paʻa Pono Miloliʻi and the Miloliʻi Canoe Club the event will begin at 0830 with a traditional hawaiian protocol welcoming ceremony. Paddlers from all over the island and state have been invited to compete as this is officially the last regatta event of the 2015 paddling season. Participants can compete in OC1, V1 and OC2 individual races as well as OC6 kāne, wahine & mixed races. There will also be a keiki competition and the regatta will finally culminate with a kūpuna race in the afternoon. Top finishers will compete for prizes and medals. In addition there will be food booths featuring ʻōpelu lunch plates caught in Miloliʻi as well as a craft fair. Sponsors for this years event include: Hulakai, T&T Electric, JCP Construction, BOSS Coolers, Rancho Ace Hardware, Ocean View Auto Parts, Malama Market, Choice Mart, Kahuku Gift & Garden Shop, Friends of Gil Kahele, Lehua Water, DJ Pizza, TLC Chiropractic & Coffee Grinds Oceanview. The event will also serve as a fundraiser to restore the clubs koa canoe the Keahonui, which was destroyed in a car accident in July.