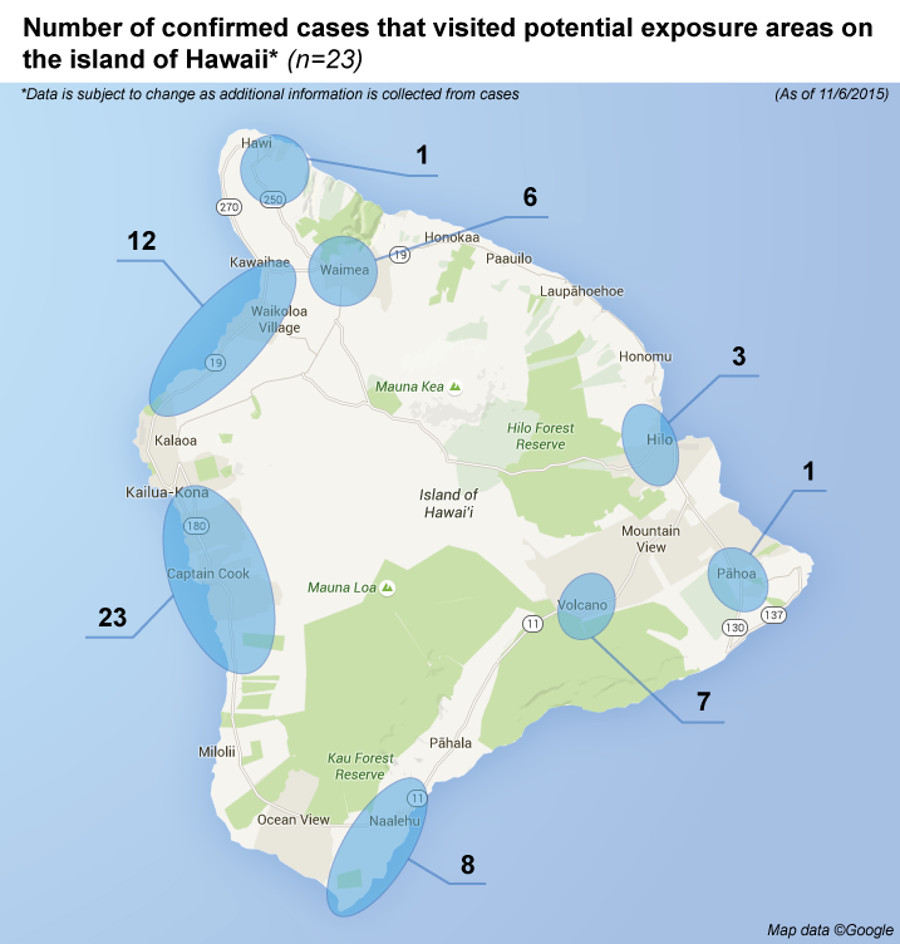 HAWAII ISLAND – A new map has been posted by the Hawaii Department of Health confirming that the dengue fever outbreak is indeed an island-wide problem.
The map, produced using numbers from last Friday when the total confirmed cases was 23, reveals dengue spread out on all sides of Hawaii Island. The numbers do not represent individual cases, sources say, but rather places that confirmed cases have visited. That includes 8 in Na'alehu / South point, 7 in Volcano, 1 in Pahoa, 3 in Hilo, 6 in Waimea, 1 in North Kohala, and 12 along the Kohala Coast. There is some overlap in these numbers.
The number of confirmed cases of dengue fever on Hawaii Island jumped to 27 over the weekend.
A press conference is being held in Captain Cook at this hour and we will have more information at the conclusion of the event.
LATEST NEWS: The Hawaii Island dengue fever outbreak