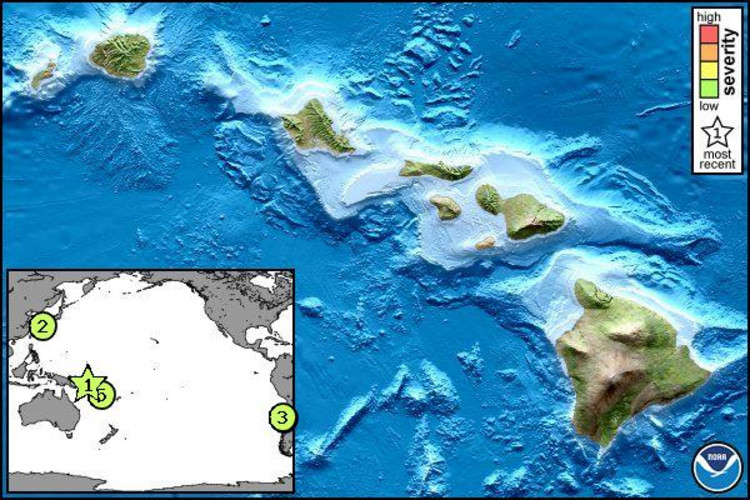 UPDATE: The U.S. Geological Survey has revised the size of this earthquake down to a magnitude 6.8.
HONOLULU, Hawaii – There is no tsunami threat to Hawaii following a magnitude 7.0 earthquake off the Solomon Islands today.
The earthquake occurred at 8:31 am HST and has already ben evaluated by the Pacific Tsunami Warning Center. "Based on all available data," the PTWC reported, "a destructive Pacific-wide tsunami is not expected and there is no tsunami threat to Hawaii."
This will be the only statement issued for this event, the PTWC stated, unless additional data are received.