HAWAII ISLAND – The third design in a series of publicly released maps charting the spread of dengue fever on Hawaii Island pinpoints, for the first time, the locations of the 88 confirmed cases around the island.
The new map (full and clickable below) was produced by the Hawaii County Civil Defense using location data provided by the State Department of Health. Locations may represent multiple cases, officials say. The map shows confirmed case locations in red, suspected case locations in yellow, and locations for cases that were tested and confirmed negative in blue.
Many island residents have been clamoring for a better visual representation of case locations. Previous maps produced by the state only indicated the general area where confirmed cases had visited. A redesign of the state's map gave up plotting the case counts, opting instead to map out zones of risk. Kona and Na'alehu were identified as high risk, while Hilo and Puna were identified as moderate risk.
Surveying and spraying is being conducted at the residences of all suspect and confirmed cases, in addition to proactive spraying at nearby public facilities, civil defense says.
"This map should not be used to exclude any areas of the island from proactive mosquito control measures," wrote county officials. "All residents islandwide are encouraged to Fight The Bite by reducing mosquito breeding grounds and protecting themselves from mosquito bites."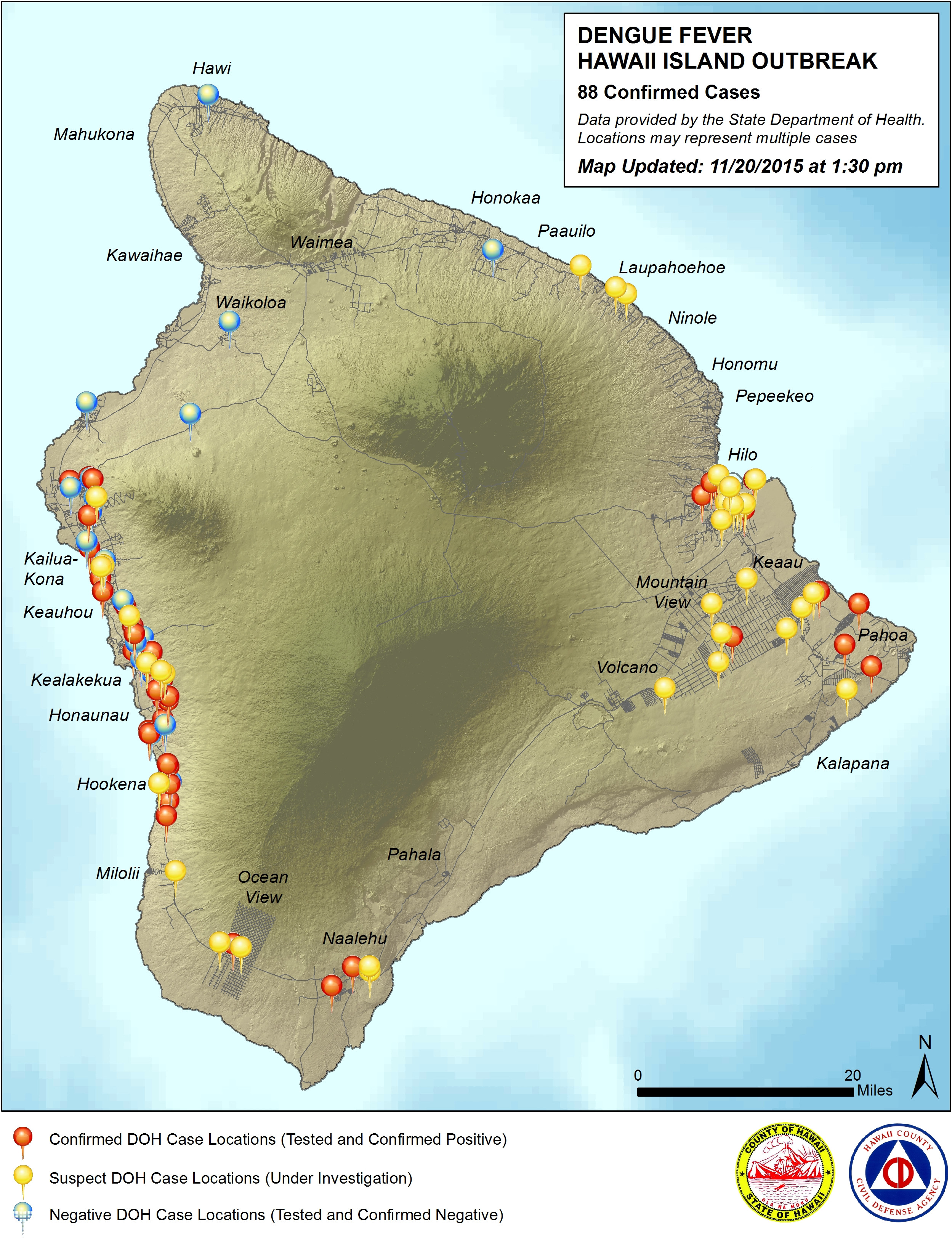 LATEST NEWS: The Hawaii Island dengue fever outbreak