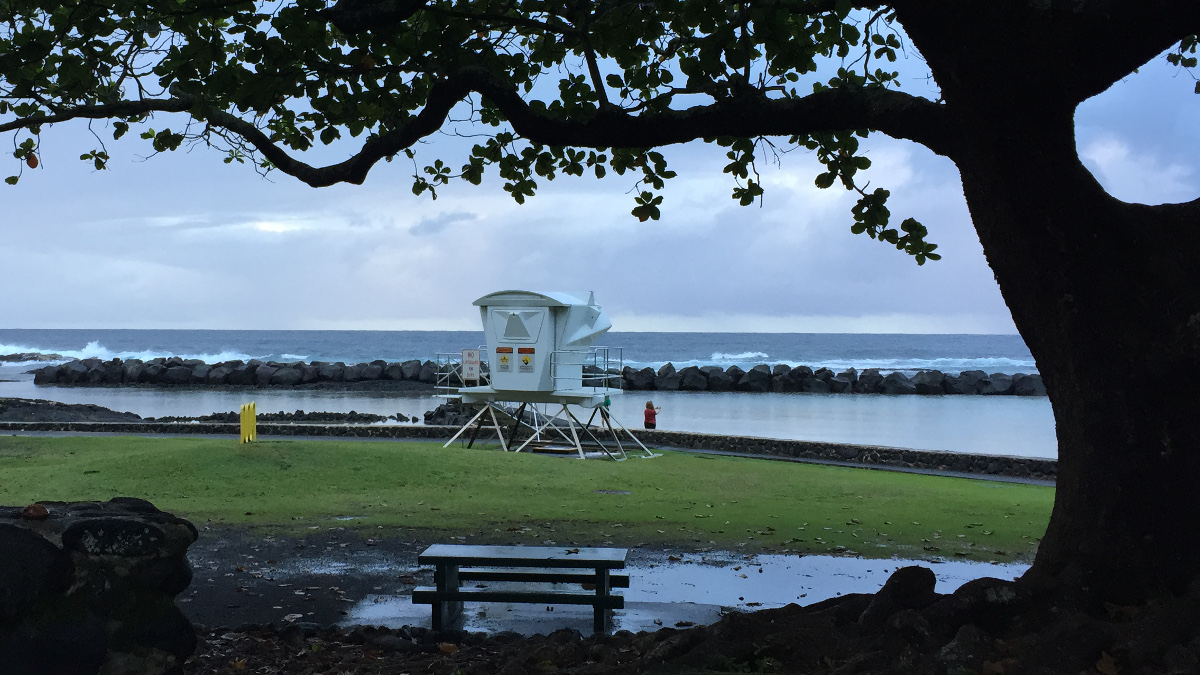 HAWAII ISLAND – 20 foot waves and 50 mph wind gusts are possible for areas of Hawaii Island this weekend.
The National Weather Service has issued two advisories for certain areas of the Big Island effective today and tomorrow.
First, a wind advisory has been posted for the Kohala Mountains, effective until 6 p.m. Saturday evening. Strong trade winds and a stable atmosphere are accelerating winds over the mountains on Lanai and through Kohala.
25 to 35 mph winds are expected, with gusts up to 50 mph, forecasters say. Along with Kohala, areas of concern include Hilo, Volcano, Honokaa, Waimea, and Waikoloa.
A High Surf Advisory is also in effect until Sunday at 6 p.m. North facing shores of the Big Island could see 10 to 15 feet by noon today rising to 15 to 20 feet this afternoon. Surf is forecast to build to 18 to 24 ft. Sunday.
Moderate impacts are anticipated. "Expect strong breaking waves, shore break, and strong longshore and rip currents making swimming difficult and dangerous," reported the National Weather service. "A large high tide Sunday morning will allow for above average coastal wave wash along north facing shores, though at levels common during the fall and winter."