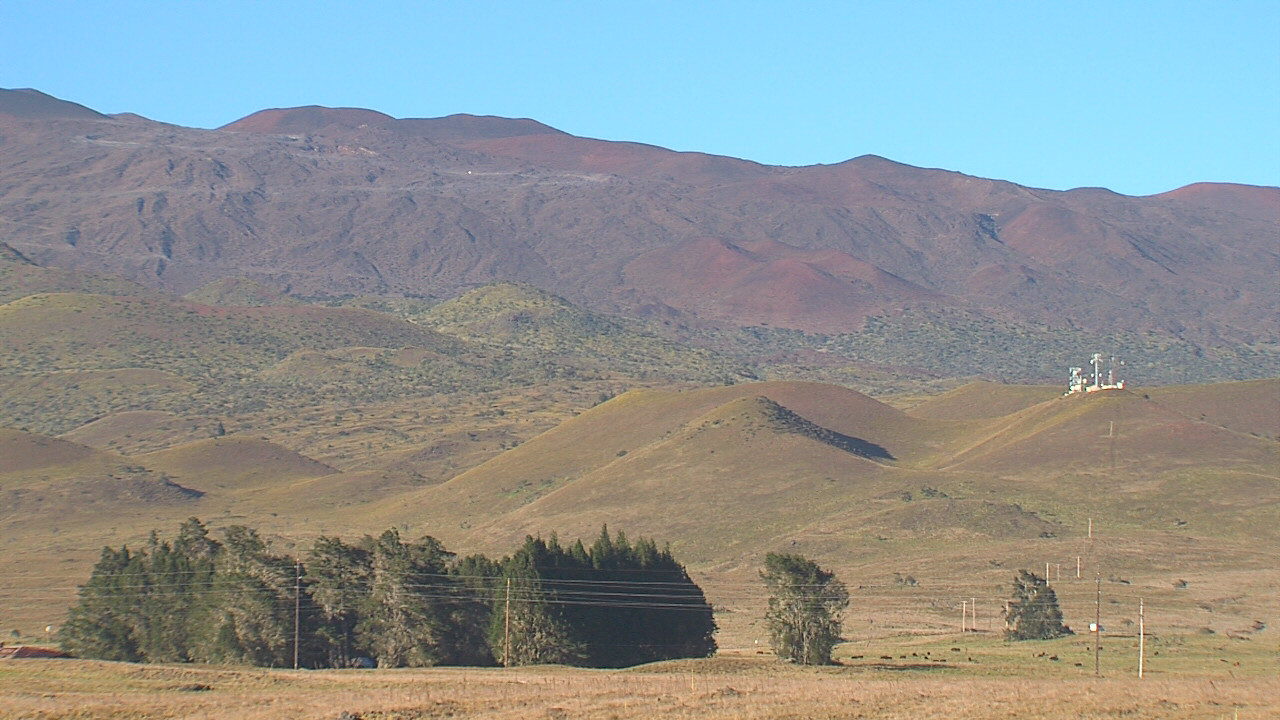 UPDATE (Dec. 11) – There is now a High Wind Warning for the Big Island summits. The National Weather Service says east to southeast winds will be 50 to 65 mph with gusts to 80 mph, gradually diminishing in the afternoon. Also, the strong trade winds near and upstream of the islands have produced short-period seas that will bring rough and elevated surf to east facing shores. 6 to 10 feet waves are expected.
HAWAII ISLAND – A High Wind Advisory is now in effect for Mauna Loa and Mauna Kea above 8,000 feet. The National Weather Service advisory, which includes Haleakala National Park above 6,000 feet, is in effect until 6 a.m. Friday.
High pressure to the northeast and a mid level low to the southwest have accelerated east winds over the summits, forecasters say. East winds of 40 to 50 mph with gusts to 65 mph are expected.
"Winds this strong can make driving difficult," wrote the National Weather Service this afternoon, "especially for high profile vehicles."
A wind advisory means that sustained winds of at least 30 mph, or gusts of at least 50 mph, are expected. Motorists should use extra caution.