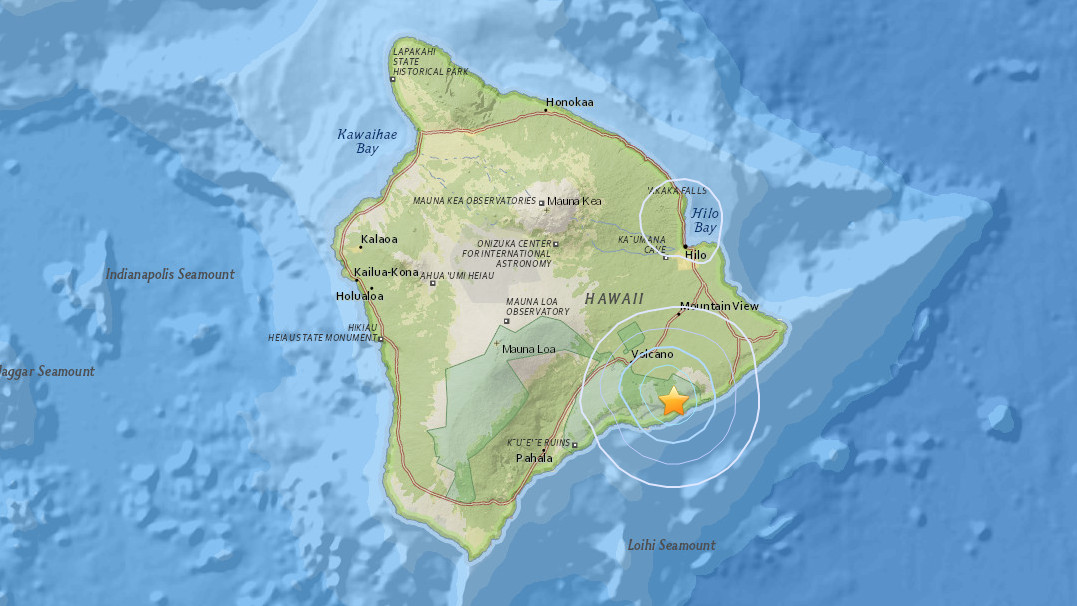 HAWAII ISLAND – A magnitude 3.9 earthquake located within Hawaii Volcanoes National Park was felt as far away as Hilo on Wednesday afternoon.
At 12:23 p.m. HST, the temblor struck 9 miles southeast of Volcano, 4.3 miles down below the surface.
It was a light earthquake. No injuries or damages have been reported.