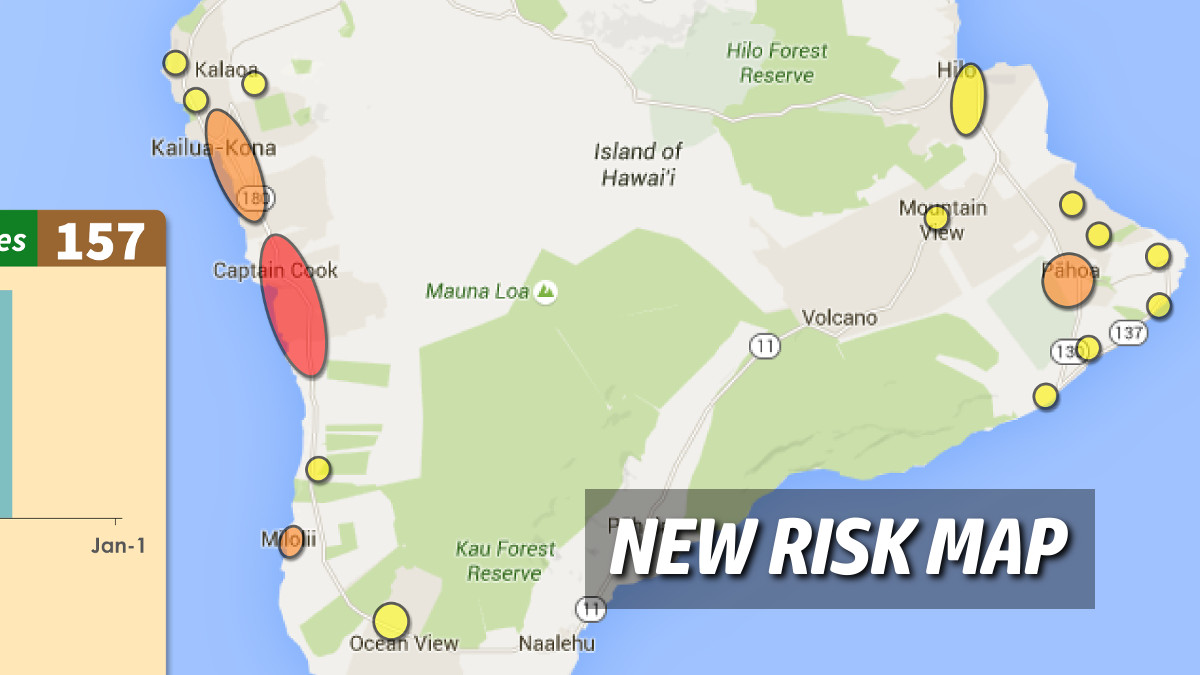 HAWAII ISLAND – The number of locally-acquired cases of dengue fever on Hawaii Island has risen to 157, sa the Hawaii Department of Health released a map showing some modifications in known risk areas.
Captain Cook in South Kona remains an area of high risk for dengue, and also remains the largest area of concern, with by far the largest oval overlaying the towns near Kealakekua. Kailua-Kona remains an orange area of moderate risk, and Milolii now joins in as West Hawaii's second area of moderate risk.
Na'alehu is no longer identified as a risk on today's state map.
Pahoa is now the only location in East Hawaii to be shown as an area of moderate risk. Puna Makai is now marked with numerous smaller yellow circles showing some risk. Mountain View and Hilo are also at low risk.
Of the 157 confirmed cases, 140 are Hawaii Island residents and 17 are visitors. The state says 123 cases have been adults; 34 have been children (<18 years of age). Onset of illness has ranged between 9/11/15 – 12/9/15. As of today, a total of 615 reported potential cases have been excluded based on test results and/or not meeting case criteria, the state says.
---