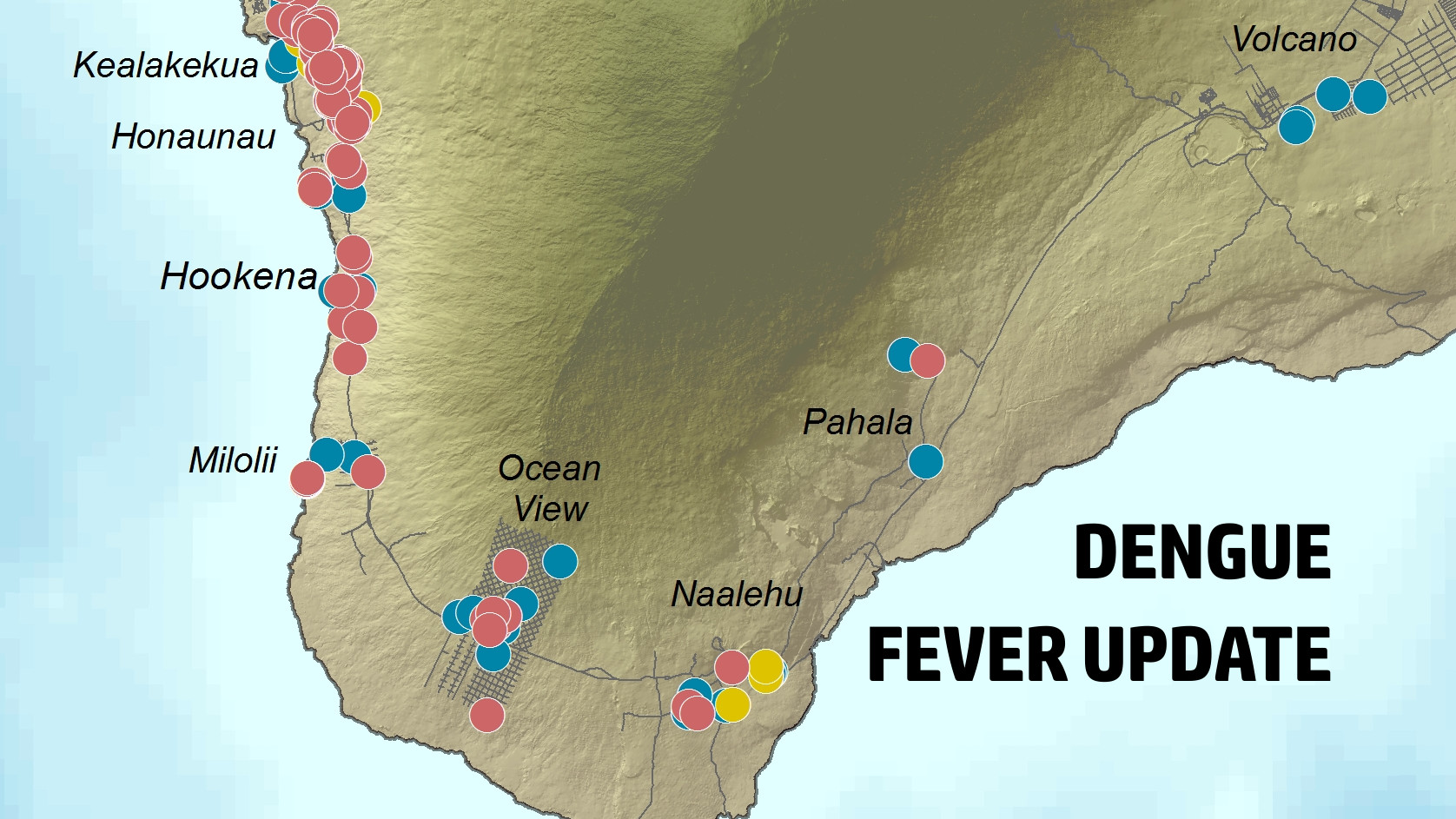 HAWAII ISLAND – The Hawaii Department of Health reports no new cases of dengue fever since Christmas. The number holds at 181. As many as two of the 181 confirmed cases to date are potentially infectious.
Hawaii County Civil Defense issued this update at 4 p.m., along with a new dengue fever location map.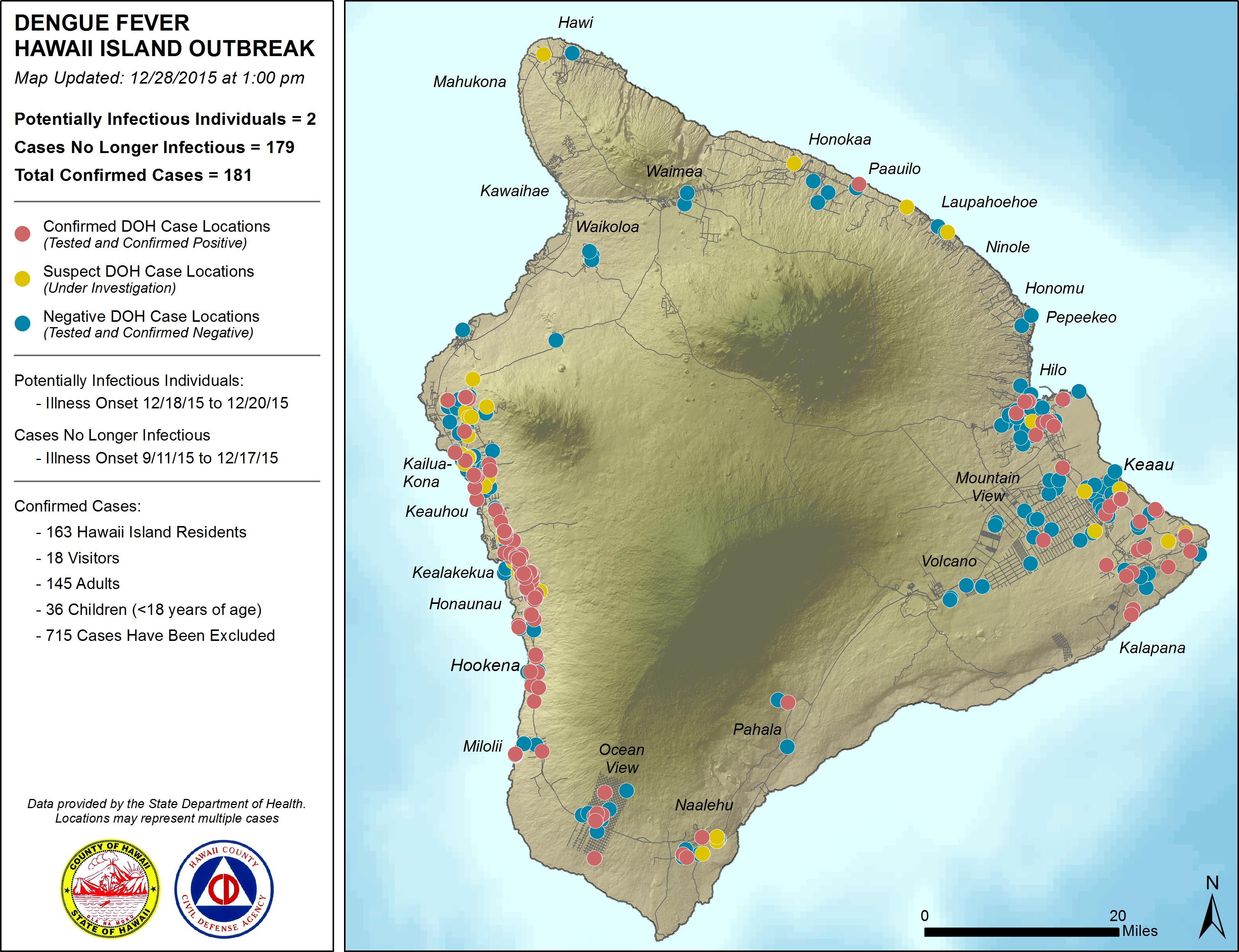 Dengue Fever information update
Monday December 28th

As of 1:00 PM today the Department of Health reported the total number of confirmed cases since the beginning of the outbreak to 181. These cases include 163 residents and 18 visitors.

Dengue is a virus that is transmitted from an infected person to a mosquito, which can then infect another person. Dengue fever cannot be spread directly from person to person. Of the 181 confirmed cases, 2 are recent and could be in the stage of their illness in which they can infect mosquitoes.

Symptoms of dengue include a high fever, intense headache and joint pain, and rash on the arms. If you suspect you may have dengue, contact your health care provider and remain indoors to prevent the possibility of being bitten and infecting mosquitoes.

The Department of Health is spraying and treating areas connected to confirmed cases to reduce mosquito populations. In addition, Civil Defense teams are inspecting areas of high mosquito presence reported by the community. If teams visit your home while you are away, they will leave a note – please follow the instructions on the note to contact the appropriate agency.

While these efforts lower risk by reducing mosquito populations, the most effective method to reduce the spread of dengue is for everyone to avoid and prevent mosquito bites. Fight The Bite by wearing clothing that minimizes exposed skin, using mosquito repellant, and avoiding activities in areas of high mosquito concentration during the early morning and late afternoon periods when mosquito activity is greatest.

For additional information on dengue and preventing the spread, go to health.hawaii.gov or call the Department of Health at 974-6001. Everyone's help and assistance with this outbreak is much needed and appreciated.