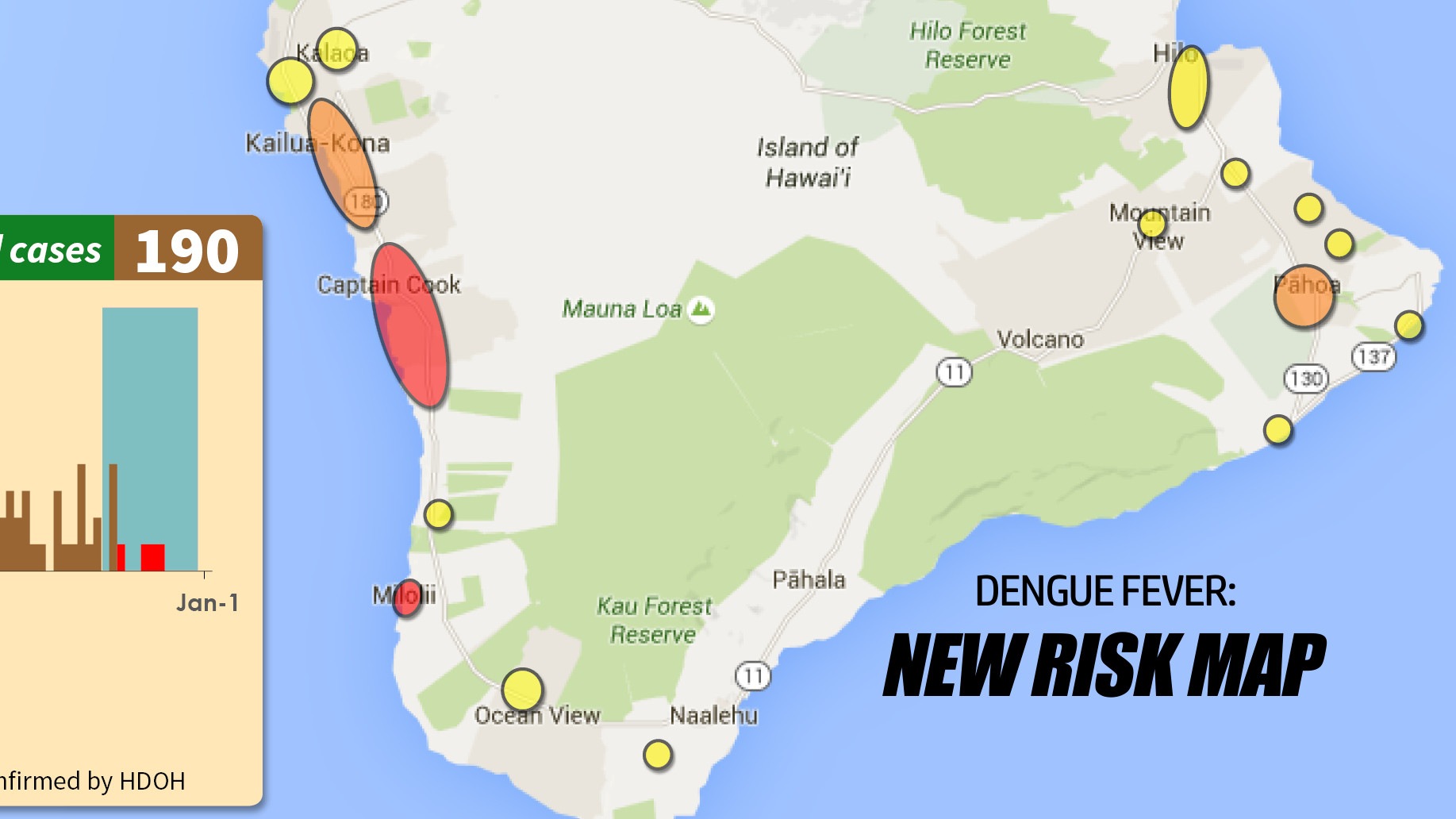 HAWAII ISLAND – 8 new cases of dengue fever have been identified on Hawaii Island, bringing the total number of infections since the outbreak began to 190. Currently, as many as 4 of the confirmed cases to date are potentially infectious to mosquitoes, says the state Department of Health. All others are no longer infectious.
Dengue Fever is a virus that is transmitted from an infected person to a mosquito, which can then infect another person. Dengue fever cannot be spread directly from person to person.
DOH says that of the confirmed cases, 172 are Hawaii Island residents and 18 are visitors. 153 cases have been adults; 37 have been children. The most recent onset of illness was on December 26.
The state has posted a new risk map map of potential areas of infection by mosquito for confirmed dengue fever cases.