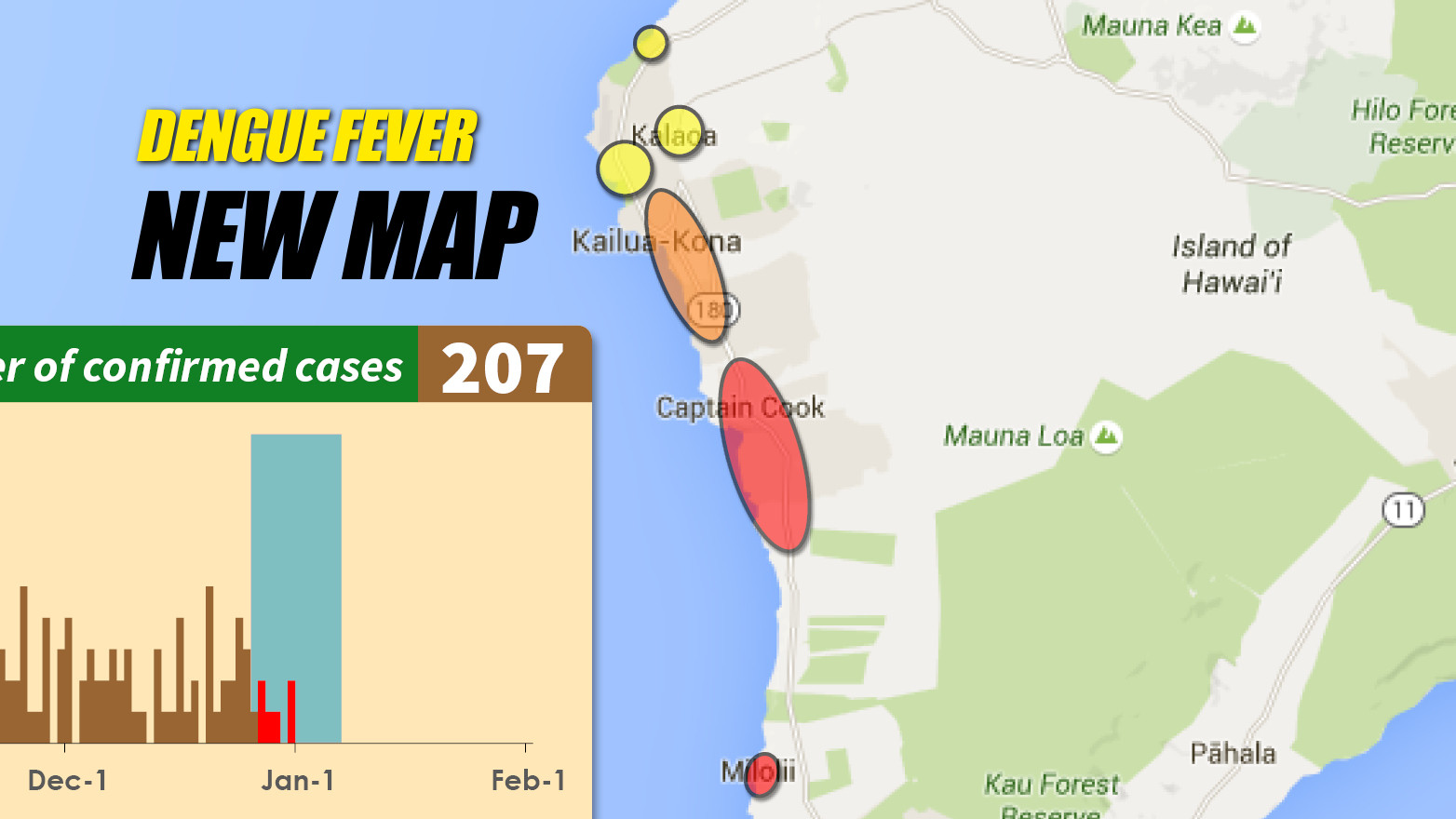 HAWAII ISLAND – The Hawaii Department of Health has identified 5 new cases of dengue fever, bringing the total number of infections to 207 since the outbreak was identified in September 2015.
Currently, as many as 6 of the confirmed cases to date are potentially infectious to mosquitoes, officials say. All others are no longer infectious.
Of the confirmed cases, 187 are Hawaii Island residents and 20 are visitors. The most recent onset of illness was on December 31.
Today's news ends a four day stretch in which the total case count held at 202. Health officials say a total of 805 reported potential cases have been excluded based on test results and/or not meeting case criteria.
The state health department also issued a new risk map and epi-curve today.