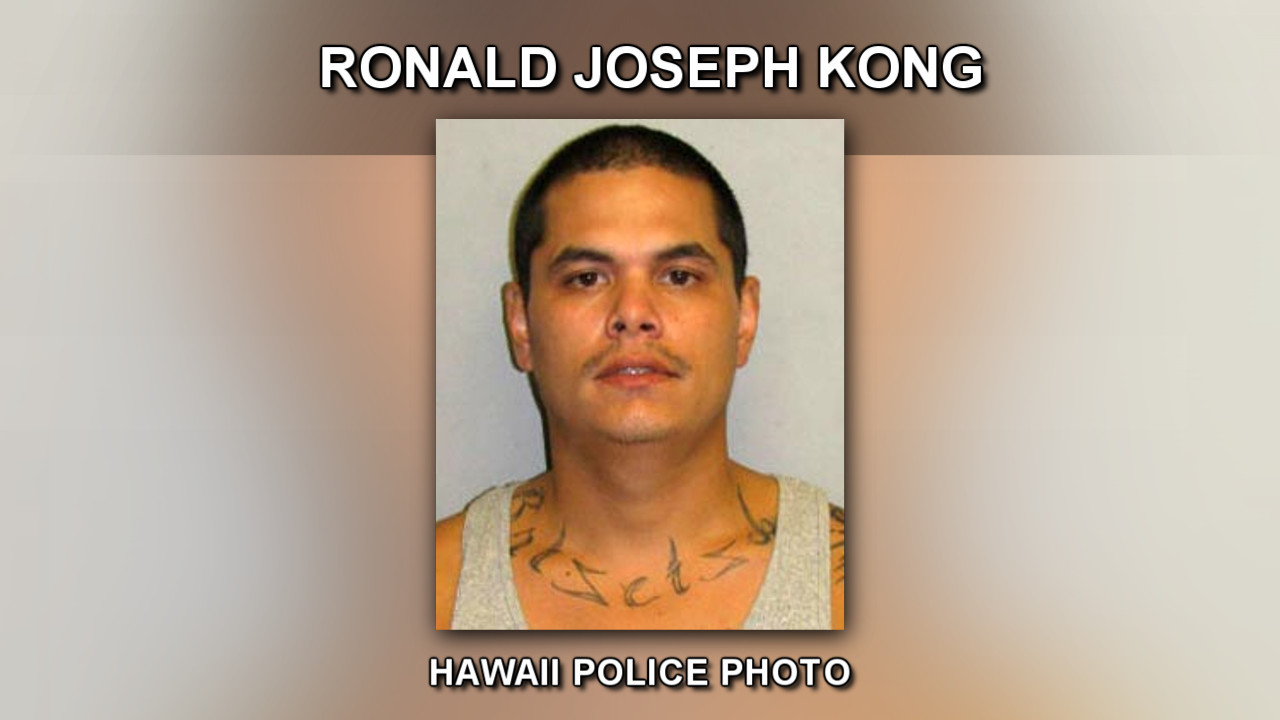 PUNA, Hawaii – Hawaii County Police have apprehended 33-year-old Ronald Joseph Kong after locating him at a residence in a Puna subdivision.
Police have been looking for Kong for weeks, asking the public for help but warning that the Mountain View man "is considered extremely dangerous and may be armed."
Kong was wanted for several warrants and numerous other charges. Allegations included a threat against a Hawaii Island judge. On January 15, Hawaii News Now reported that Honolulu police bomb experts, State deputy sheriffs, and agents from the FBI and ATF searched a wooded property in the Hawaiian Acres subdivision. There were concerns that there may be explosive devices on the property, but Honolulu police bomb technicians gave the all-clear.
Police almost grabbed him on January 12 when law enforcement stopped a stolen Toyota pickup truck near Kukui Camp Road. The driver, identified as Kong, fled on foot and disappeared into thick vegetation.
A passenger in the stolen vehicle, a 31-year-old woman, was arrested on suspicion of first-degree hindering prosecution. After conferring with prosecutors, she was released without charges.
Then on Sunday, January 17 at 11:45 p.m., Kong was located at a residence in the Ainaloa Subdivision.
Police say Kong was arrested for "6 outstanding bench warrants, Abuse of a Family Member, 2 counts of Terroristic Threatening in the 1st Degree, Unlawful Imprisonment in the 1st Degree, Assault in the 2nd Degree, 18 firearms related charges (which include the possession of two handguns, a "sawed-off" shotgun, and a rifle with a silencer), 2 explosive/bomb related charges, 2 counts of Burglary in the 1st Degree, 3 counts of Theft in the 2nd Degree, 5 counts of Promoting a Dangerous Drug in the 3rd Degree, 5 counts of Drug Paraphernalia, and one count of Promoting a Detrimental Drug in the 3rd Degree."
Kong is being held in the Hilo Police Station Cellblock pending further investigation.