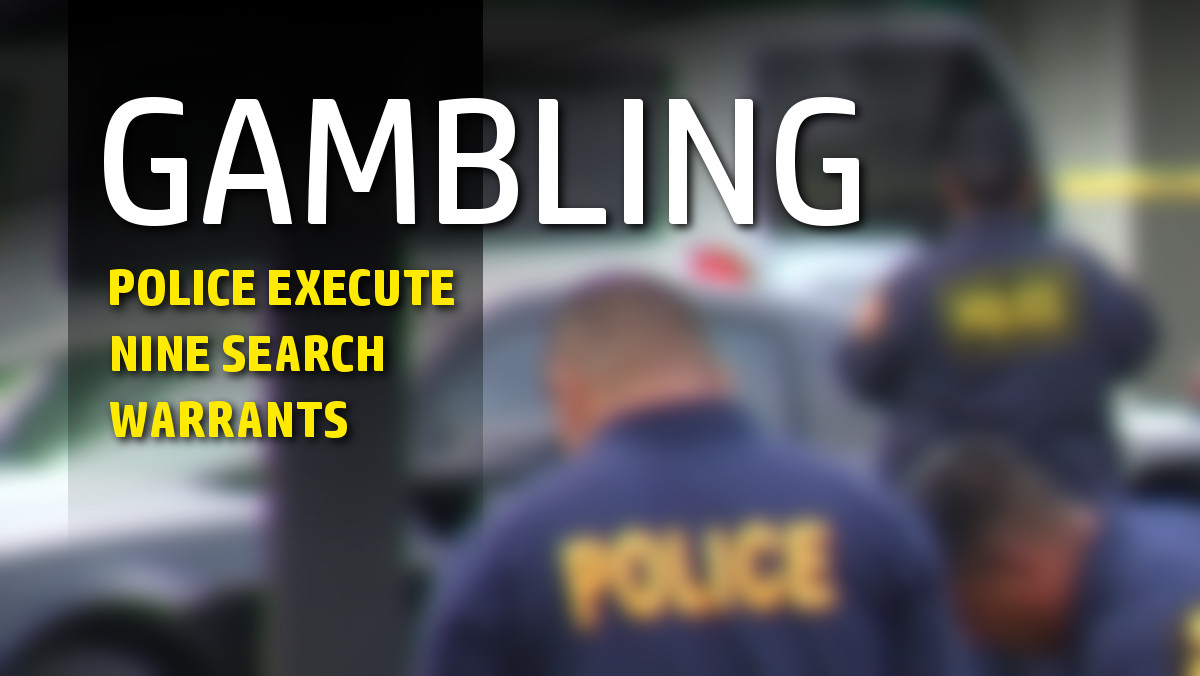 HAWAII ISLAND – Police raided homes and establishments connected with alleged illegal gambling operations today (Tuesday, March 1), recovering evidence but making no arrests.
Hawaii County Police say 9 search warrants were executed around the Big Island at approximately 1:00 p.m.
7 establishments were searched in all: Five were located in Hilo (Hualani Street, Kalanikoa Street, Kīlauea Avenue, W. Lanikāula Street, and Manono Street), one is located in Waimea on Māmalahoa Highway, and one in Kona (Kaiwi Street). Police also searched a home in Kona on Wana Street and a home in Honokaʻa on Waipiʻo Road.
The police were assisted by Homeland Security, the Honolulu Police Department, and the Prosecutor's Office Investigators.
As a result of these search warrants, police say "gambling devices/machines are being recovered, as well as gambling proceeds, records, and other evidence."