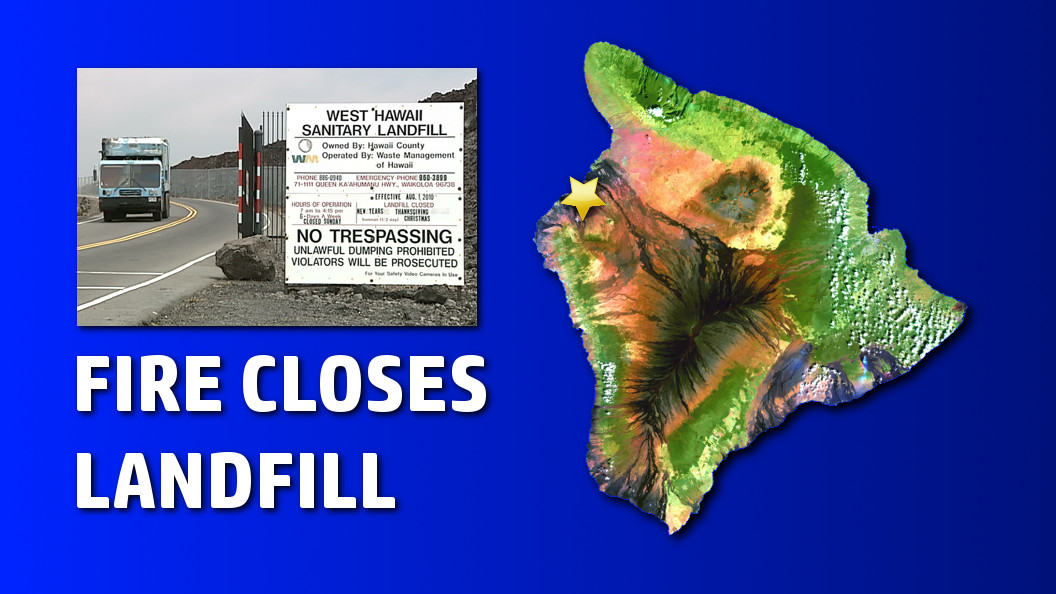 PUUANAHULU, Hawaii – The Pu'uanahulu Landfill in West Hawaii is closed for the remainder of today (Thursday, March 10) due to heavy smoke from a smoldering fire at the green waste processing site.
The County of Hawaii Department of Environmental Management made the announcement Thursday afternoon, reporting that the fire is under control and will be monitored through the night.
Pu'uanahulu Landfill is expected to reopen tomorrow at the regular time. For more information, officials say please call the Department of Environmental Management at 961-8033.