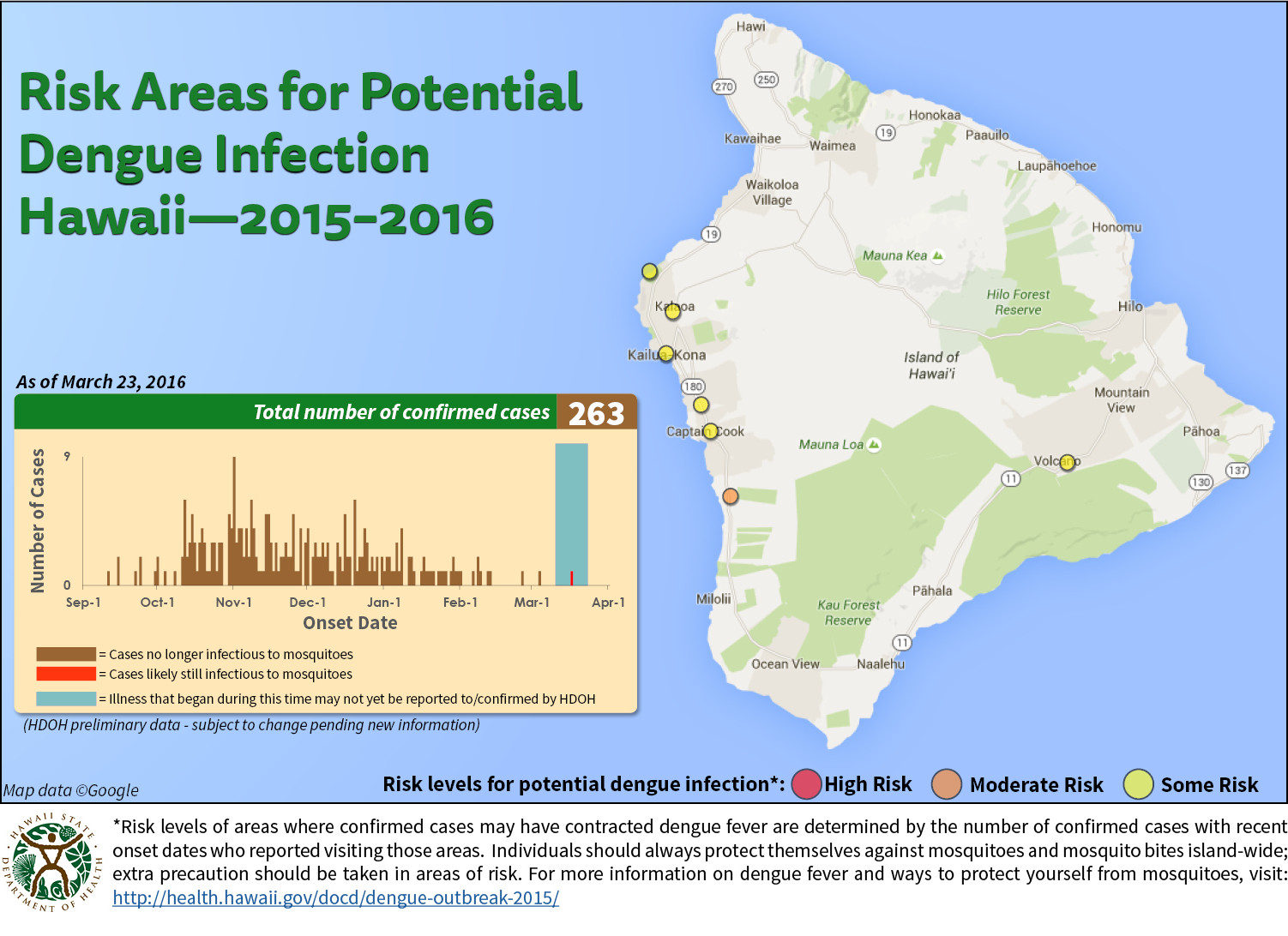 HAWAII ISLAND – Health officials report 1 new case of dengue fever on Hawaii Island. The onset of the confirmed case was March 17, and is potentially infectious to mosquitoes. All other 262 cases are no longer infectious.
A new dengue fever risk map was also published by the State Department of Health today. The number of spots associated with a low risk of catching the mosquito-borne disease has increased in West Hawaii, while a small area near Ho'okena is now an orange, moderate risk.
Hawaii County Civil Defense issued this message today: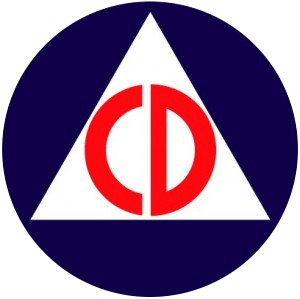 This new case helps to remind everyone that as previously stated, this outbreak remains active and is not anticipated to be considered over anytime in the near future. Therefore we are asking for everyone's help to continue to Fight the Bite. Presently, the total number of confirmed cases since the beginning of the outbreak is 263. These cases include 237 residents and 26 visitors." Hawaii County Civil Defense
Things are looking good in East Hawaii, where today's map shows no areas of risk of acquiring dengue.
This week, the Department of Land and Natural Resources reopened the Muliwai hiking trail on the far cliff side of Waipio Valley and its campground in the next valley, Waimanu, following the reopening of the Waipio valley access road by Hawaii County officials. Passage into the area was restricted in mid-January 2016 to valley residents and farmers only until an 8-12 week period passed without any new cases being reported.